Coronavirus (COVID-19)
Updated May 28, 2020
The novel coronavirus (abbreviated COVID-19) was first detected in Wuhan, China in late 2019 and has now been detected around the world in all 50 of the United States. The COVID-19 landscape is rapidly changing and new information is being released daily. Samaritan encourages community members to visit the Centers for Disease Control and Prevention (CDC) and NYS Department of Health websites for the latest information.
As of May 27, 2020, there have been 71 confirmed positive cases of COVID-19 in Jefferson County, and 4,392 negative test results. Additionally, 70 individuals have recovered from COVID-19, leaving one (1) known active case.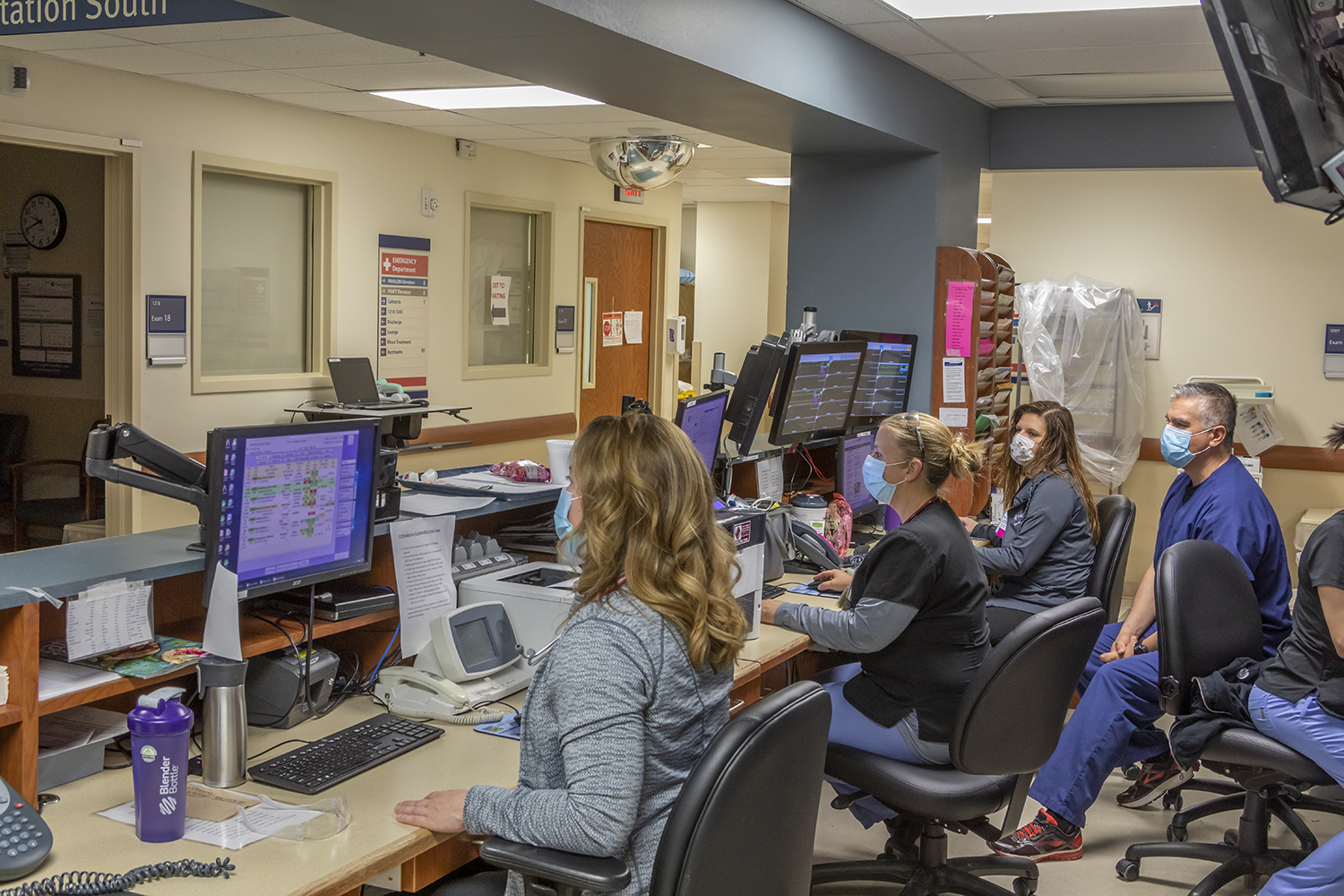 Call Our COVID-19 Resource Line
If you have questions or concerns about Coronavirus (COVID-19) or think you have symptoms, please call Samaritan's COVID-19 Resource Line at 315-755-3100. Medical professionals are standing by 7 days a week from 7 a.m. to 7 p.m.
Community Coronavirus Testing Site
The New York State Department of Health has approved Samaritan to open an appointment only, drive-up Testing Site for COVID-19.
Samaritan Visitor Restrictions
All of Samaritan's locations are currently under strict visitor restrictions.
---
Safety For Patients
At Samaritan, the health of our patients, staff and community always comes first. Though times are challenging, we've taken precautions to ensure our patients can still safely receive the care they need.
---
COVID-19 and Long Term Care Facilities
Samaritan understands that long term care residents and their families have heightened concerns about COVID-19, and we are here to alleviate those concerns as much as possible. Our two long term care facilities, Samaritan Keep Home and Samaritan Summit Village, are committed to the safety of residents and staff.
---
COVID-19 Donation Guidelines
As demand for medical supplies increases during the COVID-19 pandemic, medical providers facing a shortage of Personal Protective Equipment (PPE) such as masks, gowns, gloves and face shields. Many local doctor's offices, long-term care facilities and hospitals are taking careful inventories, implementing stringent practices to preserve supply, and soliciting donations from community members and businesses.
Postponements and Cancellations
Due to an abundance of caution — and in compliance with NYS Department of Health and CDC guidelines — Samaritan has had to cancel or postpone several events. Samaritan-sponsored events hosted by other community organizations have also been cancelled or rescheduled.
Emergency Department Registration Changes
In light of extra safety precautions due to the COVID pandemic, beginning April 9, 2020, all patients in the Emergency Department (ED) at Samaritan Medical Center will be asked to finish the registration process over the telephone before being discharged from the ED. A patient access registrar will call the room that you are in, or you may call the Registration Department directly at 315-785-4131. You may also provide the ED staff with your cell phone number so that we can contact you or a family member to gather any remaining registration information. Thank you for your cooperation.