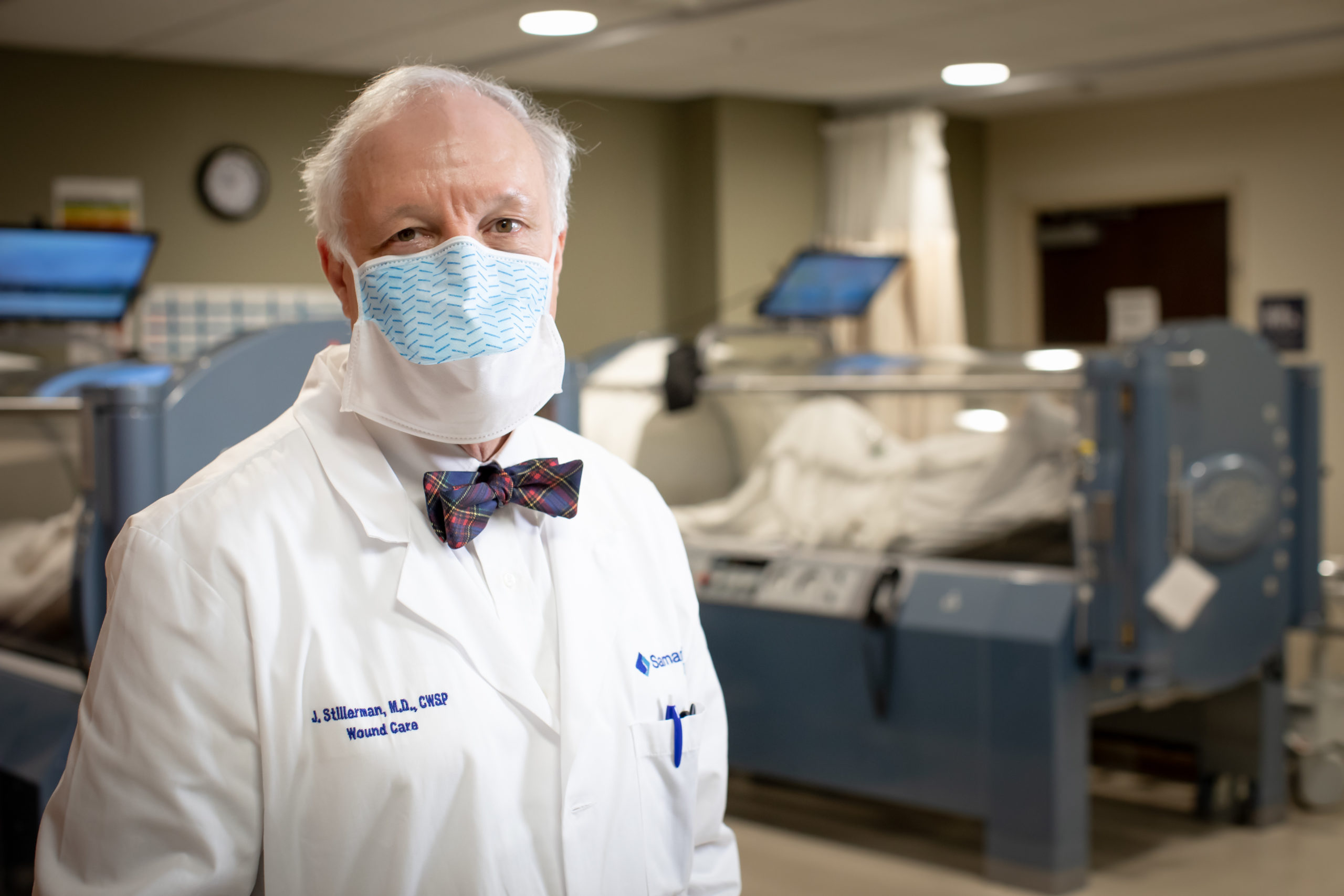 Wound Care
For wounds that will not heal on their own, Samaritan's Advanced Wound Care Center provides comprehensive, advanced wound care in a local setting. Whether it's a cut, surgical incision or chronic wound, our team can help you reduce pain, avoid infection, speed healing and address lifestyle factors that can cause or interfere with your discomfort.
Which conditions do you treat?

Close

Diabetic ulcers
Venous insufficiency
Pressure ulcers
Arterial ulcers (Ischemic)
Non-healing skin tears
Complications from surgical wounds
Burns
Traumatic wounds
Delayed radiation injuries
Chronic refractory osteomyelitis (bone infection)
Any wound not showing improvement within 30 days

What are common treatments and procedures?

Close

Wound dressings
Debridement (cleaning of the wound surfaces)
Vascular assessment (evaluation of arteries and veins)
Compression therapy for edema (swelling)
State-of-the-art topical therapies
Antibiotic therapy
Negative-pressure therapy
Bio-engineered skin grafting
Hyperbaric oxygen therapy
Assistance in selecting compression stockings and footwear to maintain healing

What information should I bring with me?

Close

Please be sure to gather the following:

Your driver's license or other photo ID with a current address. If the photo ID does not have a current address, please bring a current utility bill or other correspondence that includes this information.
Your current health insurance cards
A referral from your primary care physician
Co-pays
Any imaging (radiology) studies related to the reason for your visit
A list of written medications
A list of questions or concerns you have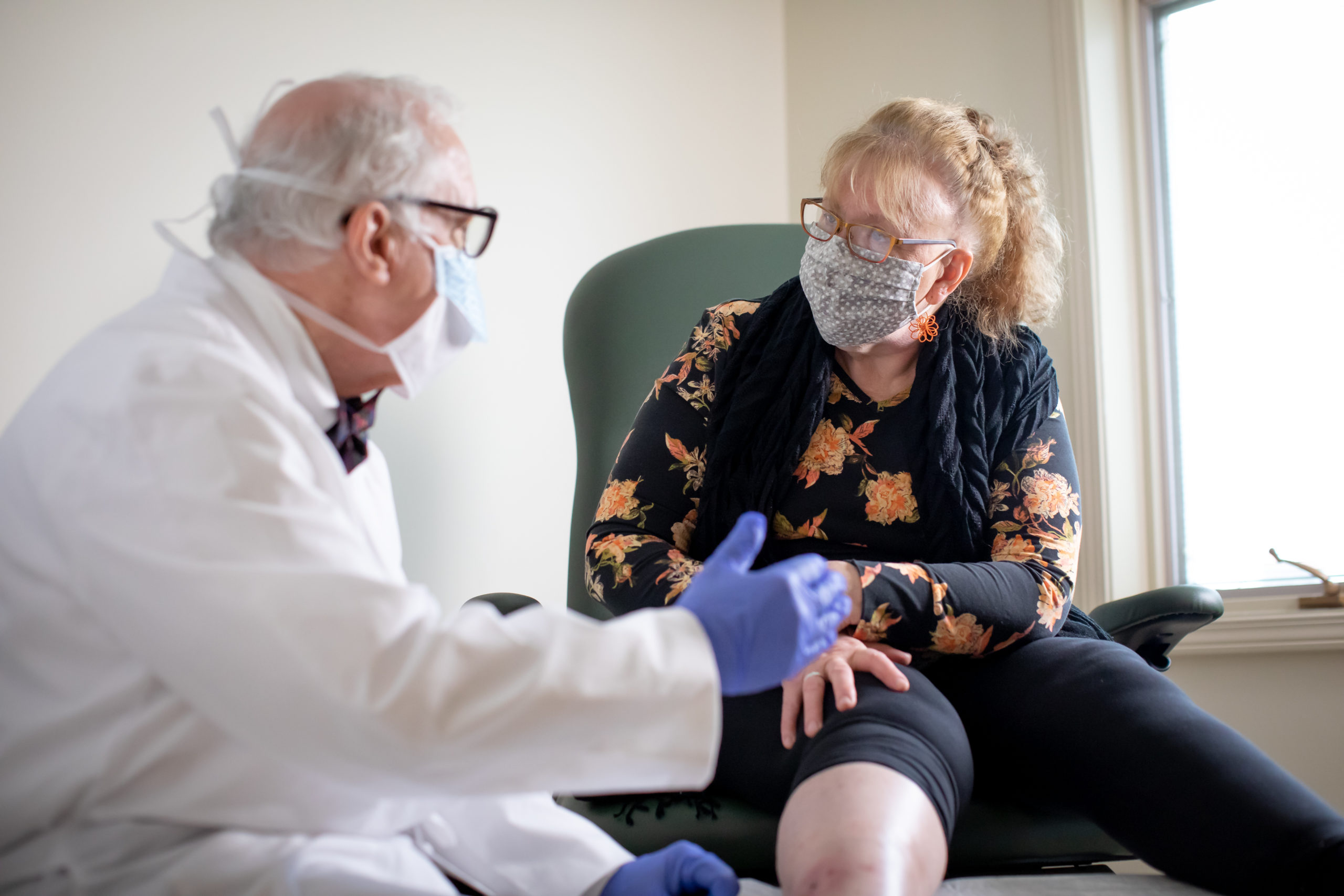 "Dr. Stillerman is very good at explaining what he is doing, why he's doing it, and what he's expecting the outcome to be."
After months of struggling with a punch biopsy wound, Renee Cook found relief at the Samaritan Wound Care Center. The Watertown resident tried letting the wound heal on its own, but her physically demanding career and active lifestyle prevented it from mending completely. Thankfully, Dr. James Stillerman and the specialized team at Samaritan's Wound Care Center were there to take her healing to the next level.
"I've watched the progress (of my wound) every week," she said. "I understand that caring for a wound is not magic; I understand that it's a lot of work. But when the outcome ends up good, you forget all of that. I understand that every case is not the same, but I know I'm happy with mine."
Due to COVID-19, office hours may have changed and some locations are temporarily closed. Please contact us at the number below before visiting any Samaritan location.
Samaritan Wound Care Center
165 Coleman Avenue
Watertown, NY 13601
Our Wound Care Specialists