Behavioral Health
Samaritan is committed to keeping our Northern New York and Fort Drum community healthy – body and mind. We continue to develop new partnerships and recruit experienced staff to provide diagnosis, treatment and counseling to those in need.
Behavioral health services at Samaritan includes outpatient psychiatry, intensive outpatient addiction services, alcohol and substance abuse treatment, and traditional outpatient addiction services. In addition, we also have a 32-bed inpatient mental health unit within the main hospital, and our emergency department has a dedicated mental health area to care for people in emergency situations.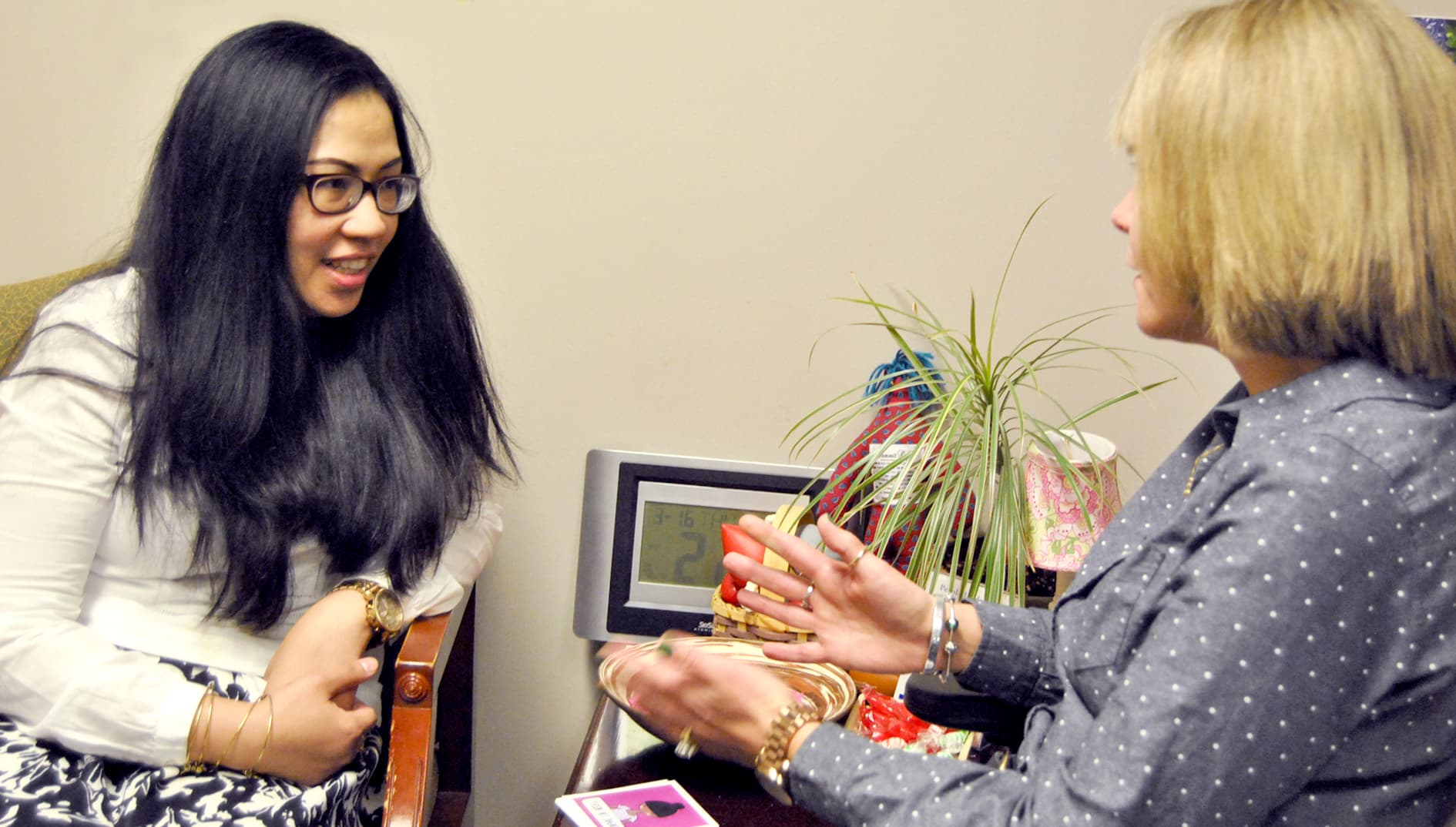 The Samaritan Urgent Mental Health Hotline is available 24 hours a day, 7 days a week at 315-785-4516.
Outpatient mental health
Samaritan Outpatient Behavioral Health Clinic offers a multidisciplinary approach to mental health treatment. Patients of all ages receive medication management, if applicable, and counseling services for a variety of conditions.
Inpatient mental health
When a psychiatric illness requires someone you love to be hospitalized, you want the highest quality, most compassionate care available. At the Samaritan Medical Center, you will find an environment conducive to empathy, healing and respect. We provide a full range of care for adults 18 and over. Through a proper balance of structure, treatment and safe discharge planning, our patients work toward a successful return to the community.
---
Addiction services
Addiction is a complex disease that has a negative effect on all aspects of a person's life from daily functioning to relationships with co-workers, friends and family. Samaritan Addiction Services is a small intimate care center where our clients are more than just numbers. We offer a wide range of services for the client and family affected by addiction. Our team of recovery experts know that addiction is a serious illness and not a habit or weakness. We work together as a team to assess and coordinate a goal-oriented, individualized treatment plan for each client.
Outpatient Mental Health
Samaritan Behavioral Health Services
1575 Washington Street
Watertown, NY 13601
Outpatient Addiction Services
Samaritan Behavioral Health Services
1575 Washington Street
Watertown, NY 13601
Inpatient Mental Health
Samaritan Medical Center
830 Washington Street
Watertown, NY 13601