Laboratory
Samaritan Medical Center's full-service laboratory is dedicated to serving the needs of healthcare providers 24 hours a day, including weekends and holidays. Board-certified pathologists direct the laboratory activities, providing supportive services in both the medical and technical areas. The SMC laboratory is staffed by nearly 60 employees, including medical technologists, medical laboratory technicians, laboratory assistants, histotechnicians, cytotechnologists and support staff.
Testing includes blood tests (such as glucose and cholesterol), pathology specimens (such as PAP smears), and other specialized testing, including sweat testing for Cystic Fibrosis and Glucose Tolerance Testing for diabetes.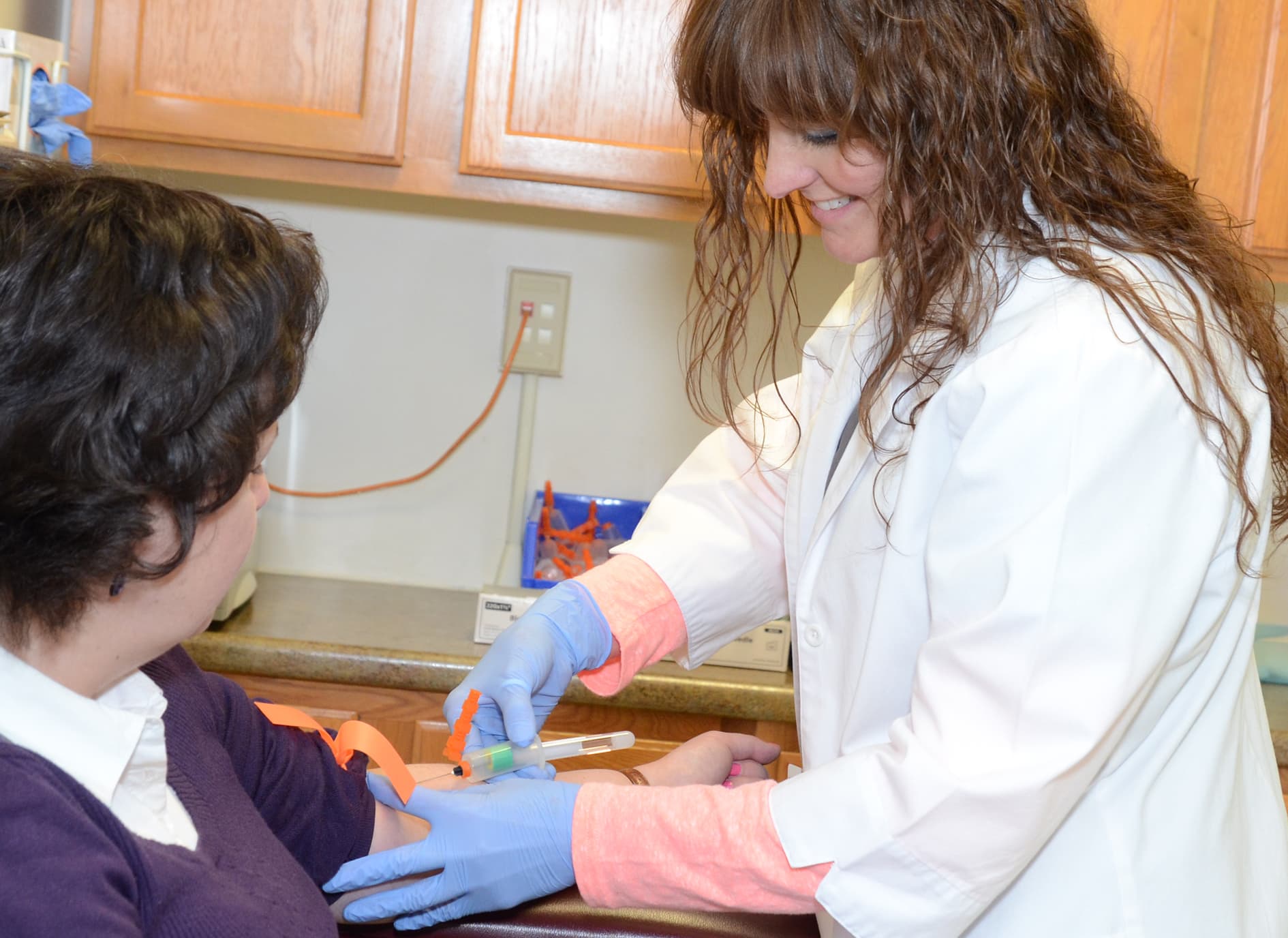 Accreditation
The laboratory is accredited by the New York State Department of Health, The Joint Commission and the American Association of Blood Banks.
Specimen Processing
Specimens are processed upon receipt, and test results are rapidly reported to the client or nursing unit. Reporting times may vary, depending on the nature of the request and the amount of time required to perform the test. Many of our clients utilize electronic reporting that allows the report to print directly to the physician's office.
The Specimen Processing Area (SPA) is the "hub" of the laboratory. Initial questions regarding laboratory reports or specimen collection can be directed to the SPA (315-786-4943).
Community Based Lab Testing Centers
Samaritan Family Health Center – Adams NY
10881 US Route 11
Adams, NY 13605
Samaritan Family Health Center
909 Strawberry Lane
Clayton, NY 13624
Coffeen St. Lab & X-ray Center
1213 Coffeen St.
Watertown, NY 13601
Same location as the Watertown Urgent Care
LeRay Family Health Center
26908 Independence Way
Suite 101
Evans Mills, NY 13637
Offering Lab and X-ray Services – Walk-In
Ultrasound by appointment only
North Country Neurology
1340 Washington Street
Door D
Watertown, NY 13601
Samaritan Medical Center
830 Washington Street
Watertown, NY 13601
All Lab and Imaging Services provided at this location

North Country Orthopaedic Group, PC
Patient Service Center
1571 Washington St
Suite 102
Watertown, NY 13601
Lab tests – Walk-in or by appointment
Sackets Harbor Family Health Center
105 Barracks Drive
Sackets Harbor, NY 13685
Lab tests – By appointment only
Women's Wellness and Breast Care
1575 Washington St
Watertown, NY 13601