Cancer Care
With the opening of the Walker Center for Cancer Care at Samaritan Medical Center in the fall of 2018, we have strengthened our ability to provide a multidisciplinary approach to cancer treatment right here in Northern New York. With an entire team of experts working together from the moment cancer is suspected and throughout the course of treatment, our patients experience comfort and hope close to home.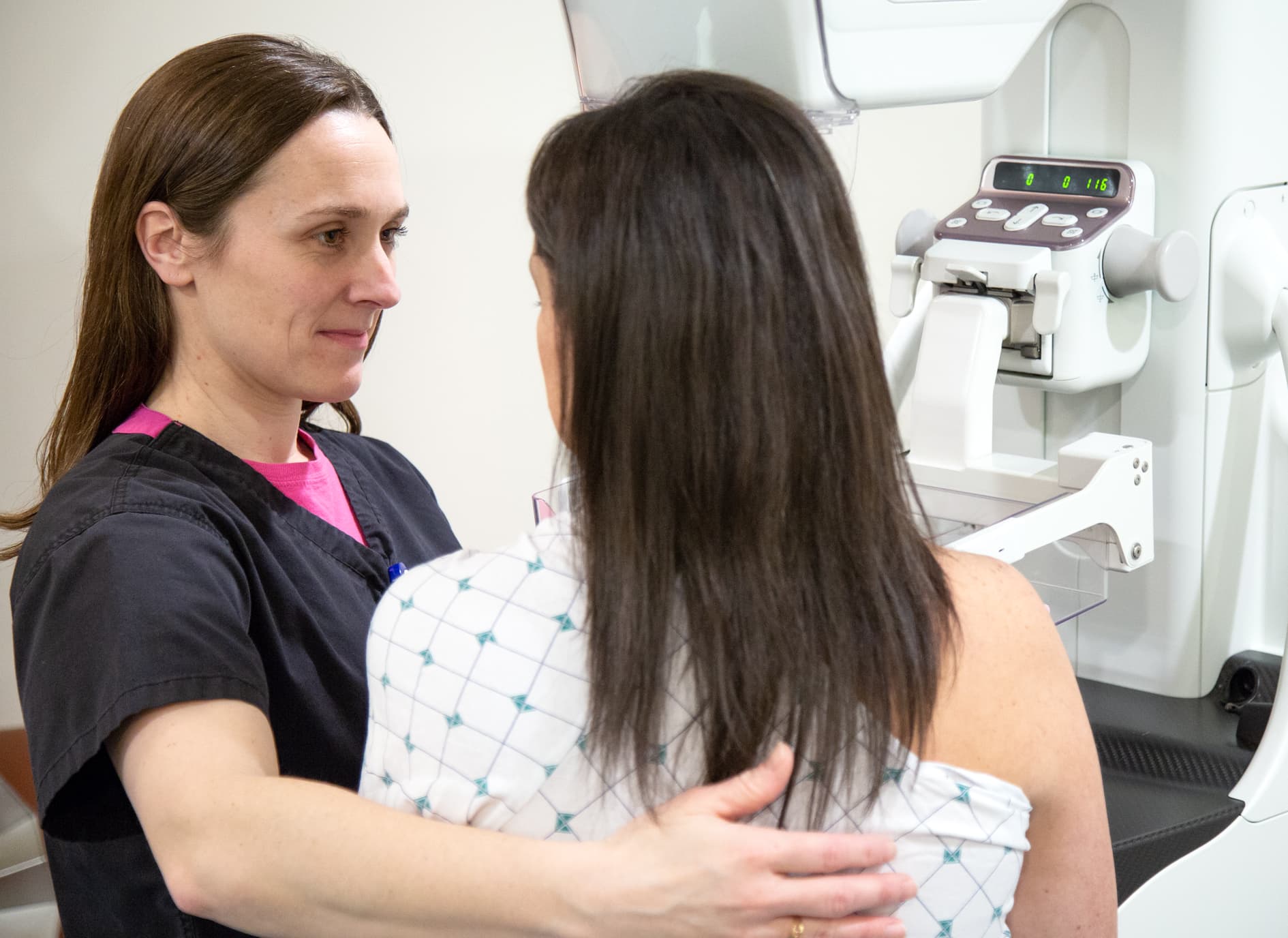 Early detection & screening
Early detection of any type of cancer is critical. In most cases, the earlier the cancer is detected, more treatment options are available to the patient. Samaritan Medical Center offers numerous services which screen for early signs and symptoms of cancer. These services include stereotactic breast biopsy, mammography, prostate testing, colonoscopy/endoscopy and more.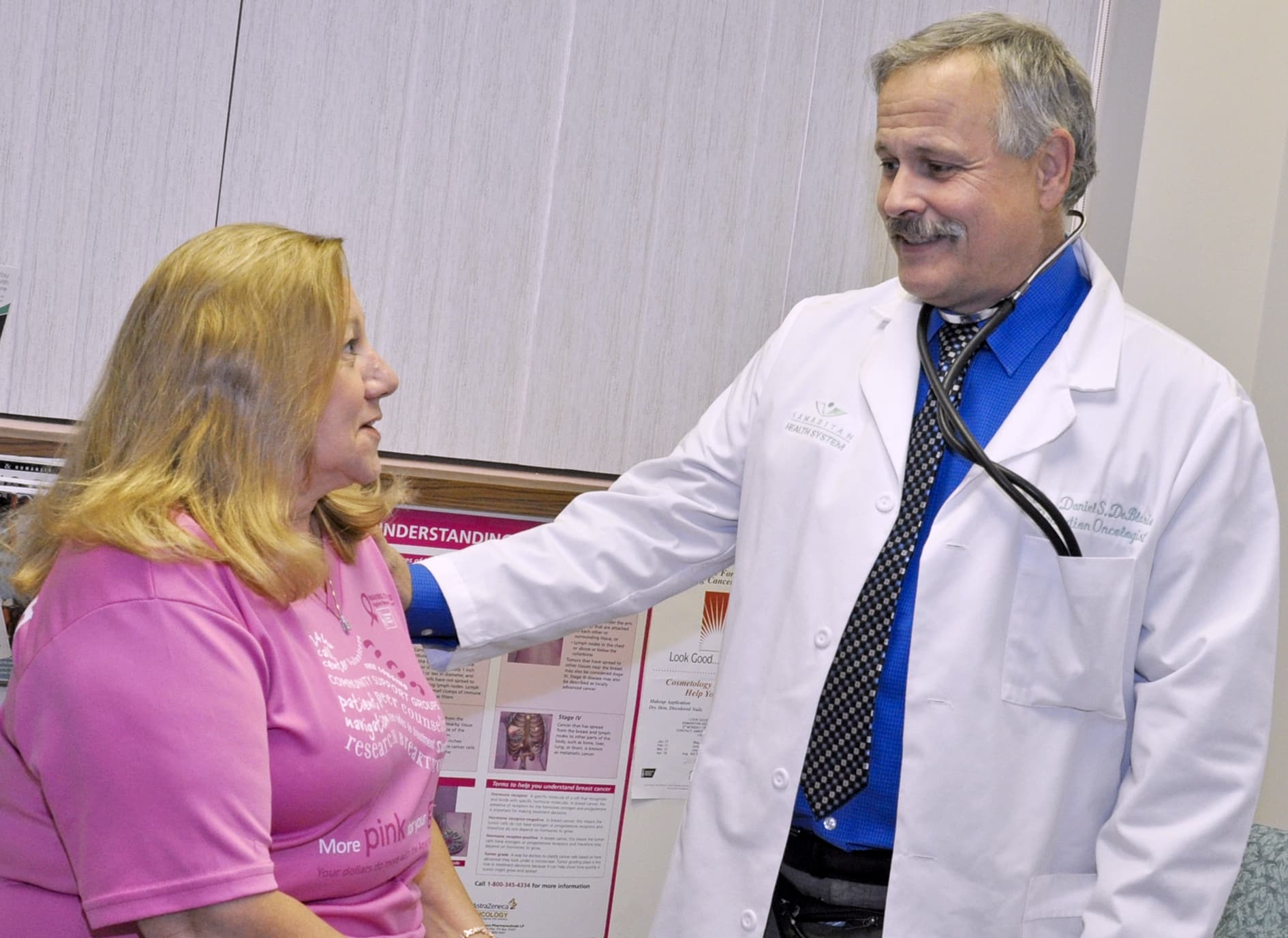 Early detection & screening
In addition, our physicians and surgeons have technology and equipment at their fingertips to accurately diagnose cancer and determine the level of intervention necessary to treat it. Diagnostic advances available at Samaritan Medical Center include stereotactic breast biopsy and digital mammography for breast cancer.
Treatment options
Cancer treatment has three primary treatments: surgery, radiation oncology/therapy and chemotherapy – and often, these treatments are used in connection with each other. We have a sophisticated cancer treatment program with the most advanced equipment and services.
Learn about minimally invasive, image-guided interventional cancer treatments and therapy options such as tumor ablation and more.
Oncology & hematology
Samaritan's Oncology/Hematology practice (formerly North Country Oncology and Hematology) provides diagnosis and treatment for patients dealing with all types of cancers and blood disorders. Our dedicated physicians, nurses and staff will guide you and your family through your treatment options, tailoring our services to your unique, individual needs.
---
---
Patient navigation services
When you learn you may have cancer or receive an actual diagnosis of the disease, it is often a difficult, confusing and anxious time in your life. You will have questions and concerns about your health, and you may need help in getting the care you need. At Samaritan Medical Center, a nurse navigator is available to help all patients who have cancer to "navigate" through the healthcare system. This program is designed to help you clarify and understand the many aspects of your diagnosis and treatment. 
Early lung cancer screening program
Radiologists, pulmonologists, surgeons and other specialists at SMC teamed up to make this new program available in our community. The rates of lung cancer in our region are among the highest in New York State. Typically, lung cancer is not detected until symptoms appear. Community members in our area can now take advantage of this program even if they are symptom-free (criteria for screening is based on smoking history).
Due to COVID-19, office hours may have changed and some locations are temporarily closed. Please contact us at the number below before visiting any Samaritan location.
Walker Center for Cancer Care
830 Washington Street
Watertown, NY 13601