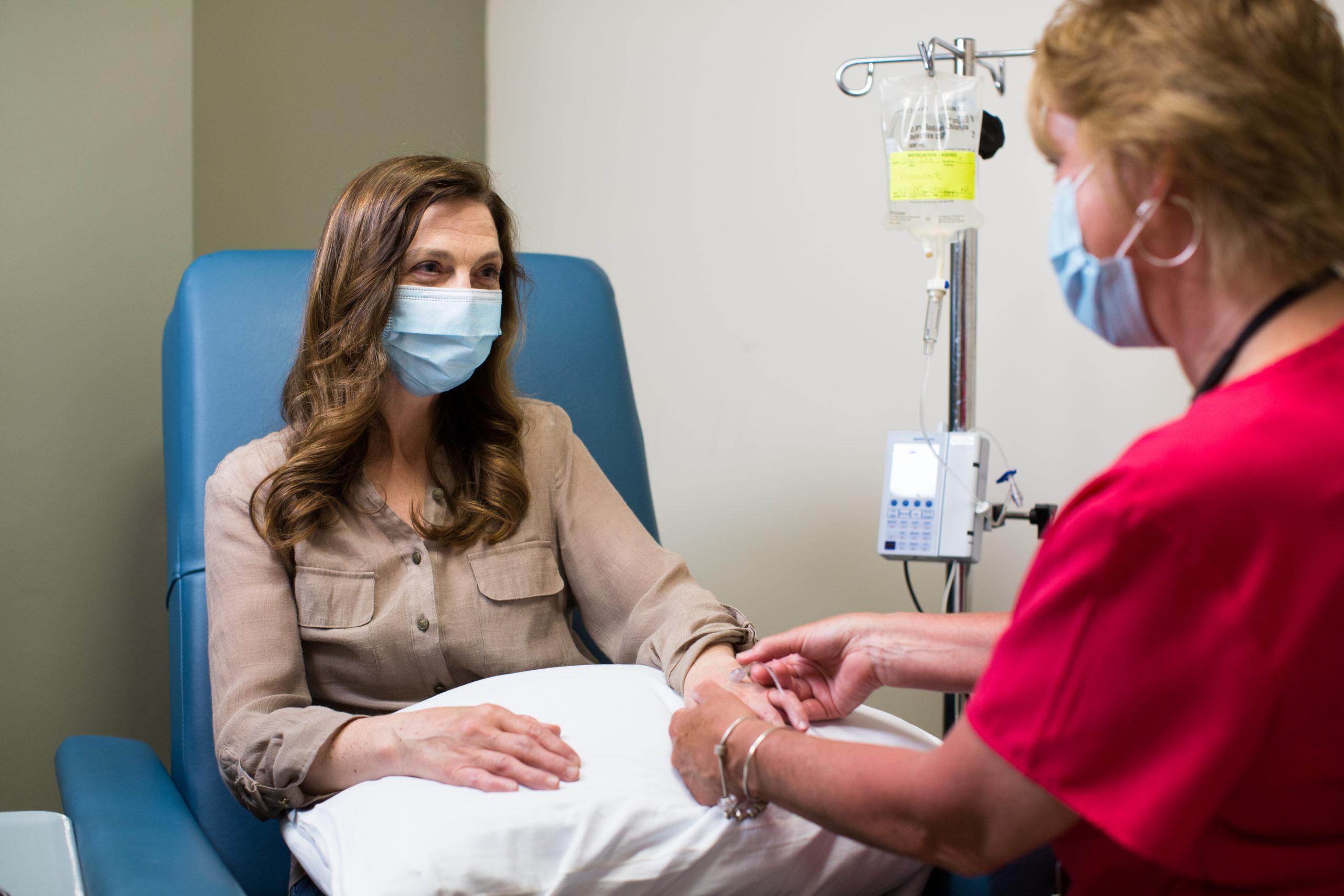 Infusion
Samaritan Medical Center is proud to offer a dedicated infusion service, which fills a critical need in our community. Our infusion service enables patients to continue living a functional lifestyle while receiving treatment, and our experienced nursing staff provides many different infusion services for patients 16 years of age and older.
Infusion Services Offered:
Blood and blood products
IV antibiotic therapies
IVIG (used for disorders of the immune system)
Fluid and electrolyte therapy
REMICADE infusion (treatment for Crohns's disease, ulcerative colitis, rheumatoid arthritis, psoriatic arthritis)
Lab draws from ports
Ports flushed
Miscellaneous medications (excluding chemotherapy)
Reclast
Therapeutic Phlebotomies
Humira Initial dose and training
Due to COVID-19, office hours may have changed and some locations are temporarily closed. Please contact us at the number below before visiting any Samaritan location.
Samaritan Medical Center
830 Washington Street
Watertown, NY 13601
Located within the main hospital, adjacent to Registration. 
Convenient access is available to and from the free parking garage.