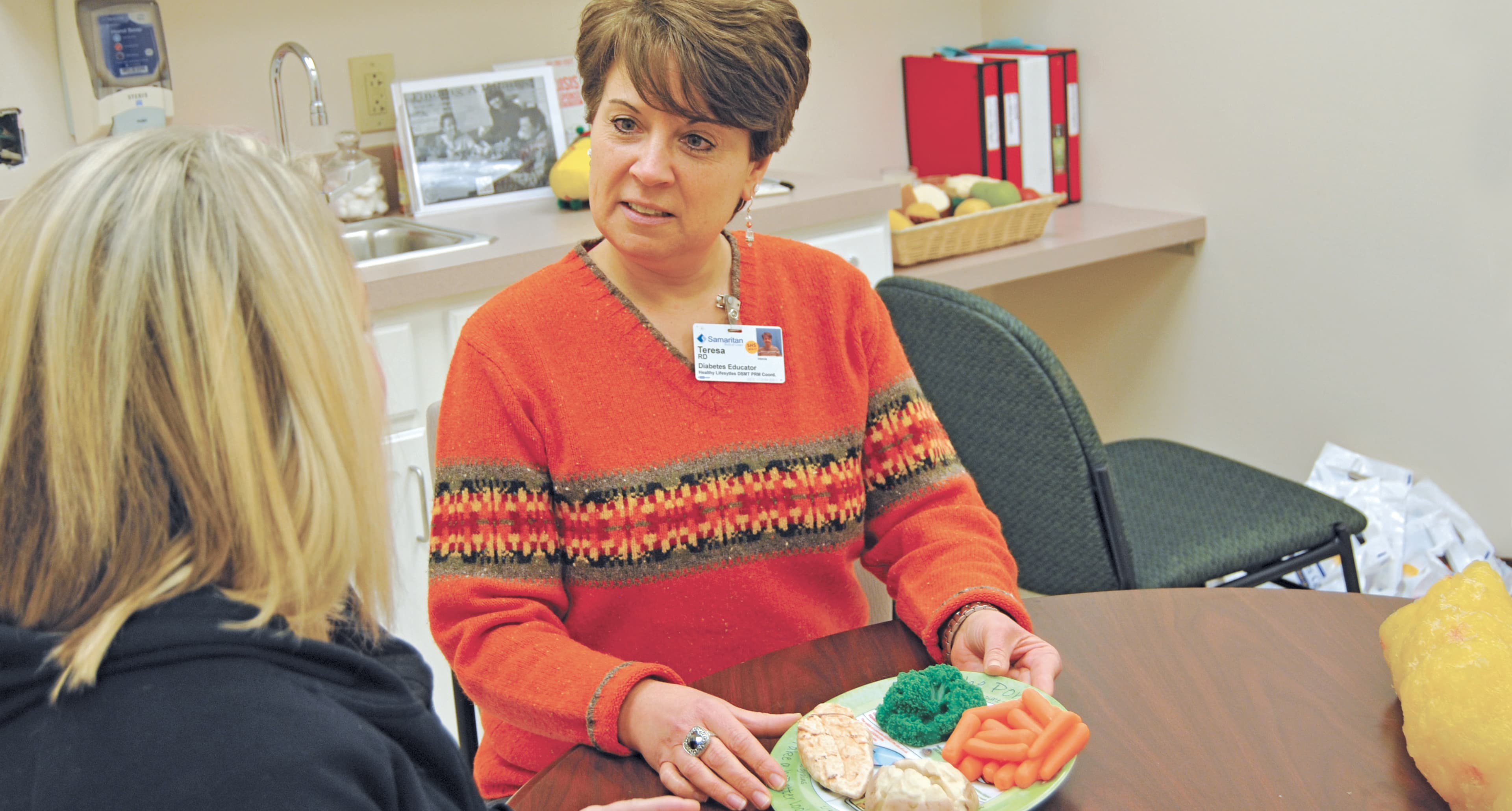 Take control of your health.
Good health takes planning, information and support. That's why Samaritan offers a Healthy Lifestyle program designed to teach you how to self-manage your own health and enhance your fitness and overall wellness.
The program uses a comprehensive approach to chronic disease treatment and prevention that includes nutrition, exercise and behavior therapy. The program is physician-monitored and education is provided in both group and individual settings. Progress reports are provided to your physician.
Scroll down to learn more.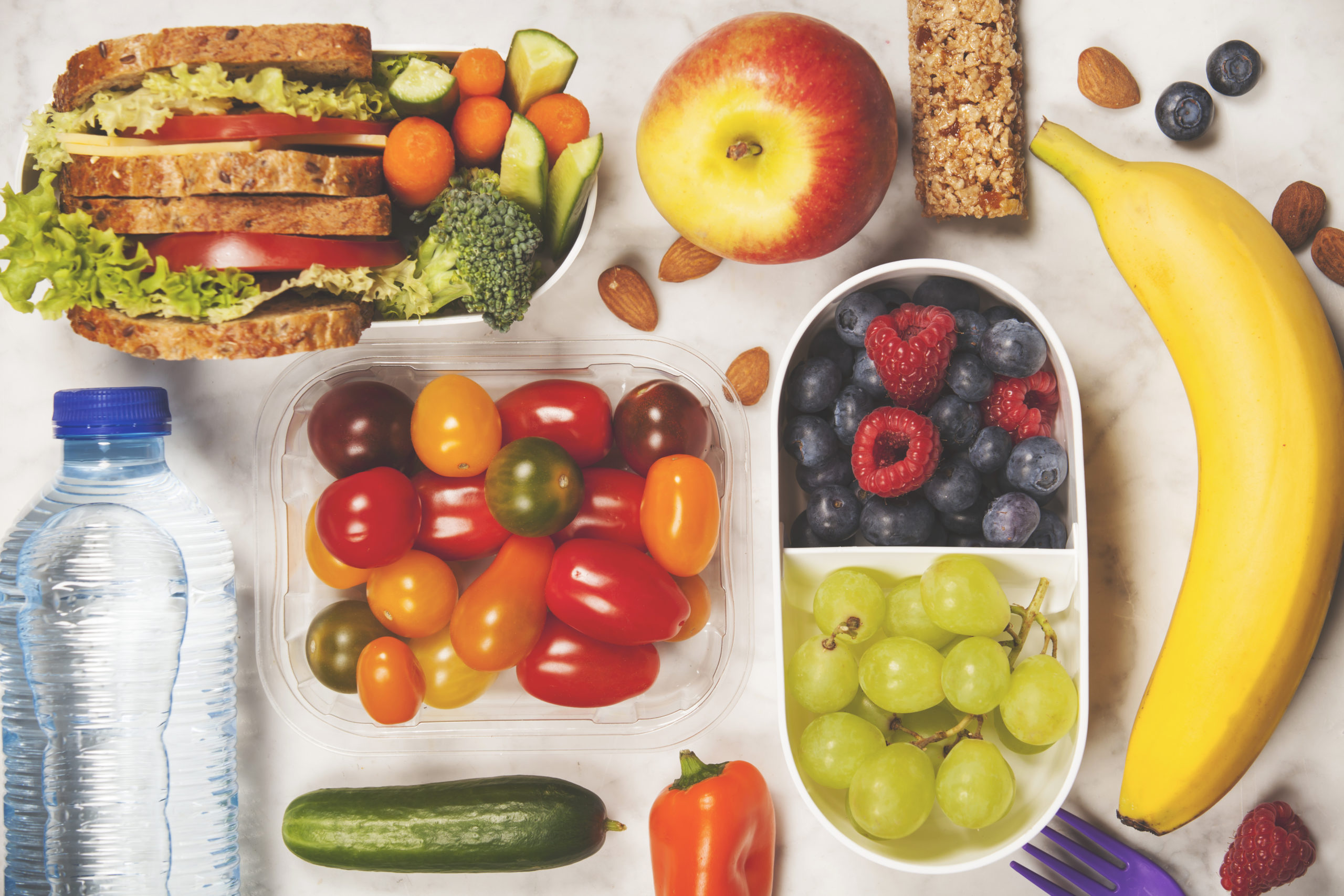 Who Can Benefit from Healthy Lifestyles?
Any adult or child with:
Obesity
Diabetes
Celiac Disease
Eating Disorders
Heart Disease
Lipid/Cholesterol
Cancer
Hypertension
Lung Disease
Failure to Thrive
Tube-Feeding
All services require a physician referral. Please contact your insurance company to verify coverage.
Weight Management and Wellness
If you are tired of eating extra on stressful days, or sick of being on a diet, but still unable to say "no thank you" to food, then the Healthy Lifestyles Weight Management and Wellness program may be for you.
The Weight Management and Wellness program is designed to give adults the tools they need to be successful in first losing pounds and then managing a healthy weight for life. You'll learn how to develop healthy eating habits, shop smart at the supermarket, make a menu within your budget, get energized with exercise, dine by design, survive the holidays and the barbecue season, control emotional eating/cravings, and use all of your new knowledge to maintain a healthy lifestyle for the rest of your life. Each class begins with 15 minutes of walking, followed by 45 minutes of interactive education. Anyone who wants to begin a new life of healthy exercise and eating habits should enroll. The class is open to all, regardless of weight or physical condition.
Caring for Diabetes
Healthy Lifestyles' Caring for Diabetes program is designed to assist individuals in understanding, coping, and living successfully with diabetes. Since each person with diabetes is affected differently, our staff develops an individual plan of care that meets each patient's specific needs and expectations. Among the subjects that may be taught are how to use your glucometer and what the numbers mean, checking your blood sugar, recognizing and treating low and high blood sugar levels, carbohydrate counting to plan meals and improve your blood sugar control, how stress may affect diabetes, the importance of being active, possible complications caused by diabetes and much more. This knowledge builds confidence, allowing people with diabetes to achieve and maintain good health.
Who do we help?
Any adult or child with Type I, Type II, or gestational diabetes, as well as those with pre-diabetes or impaired glucose tolerance should enroll.
"My goal is to just keep living, because every day is special to me. If I can help myself make it through another day, that's what I'm looking for – and coming here and learning the proper things I should be doing, it helps a lot."
-Bryan Benson, Healthy Lifestyles patient
Bryan's Story
At 48, Bryan Benson feels more in control of his health than he has in a long time.
For years, the Black River resident has struggled with his weight, blood pressure and other health concerns. A tumor and large kidney stones caused him to lose one of his kidneys several years ago, after which his remaining kidney began to malfunction.
"I'm a type 2 diabetic, which made things even worse," he says. "I had been trying to get a lifestyle change, and it was hard. I've worked construction my whole life and my life is on the road – I woke up at 5 o'clock, I got home at 5 o'clock, I ate whatever I could eat and I was on to the next day."
Then, in November 2018, Bryan was introduced to the lifestyle change he was searching for. His primary care physician encouraged him to try Samaritan's Healthy Lifestyles Diabetes Self-Management Education and Support program – a holistic, physician-monitored class that teaches participants how to enhance overall wellness through education, nutrition, exercise and behavior therapy.
With just a year and a half of Healthy Lifestyles classes under his belt, Bryan has already begun to feel a difference. Working with Teresa Intorcia – a registered dietitian and certified diabetes educator – he has developed a regular exercise routine, learned about his diabetes medications, and lowered his hemoglobin A1C level by nearly three points.
Most of all, he has incorporated healthy food into his busy lifestyle. While lunch on the road used to be a stop at a fast food restaurant, it is now a balance of cheese, nuts, yogurts, eggs, fruits and vegetables, which Bryan packs for himself in advance.
"Before I came here, when I would eat something, I would just eat it – I didn't really care about it," Bryan says. "But now, it's in my head all the time. I'll pull something off the shelf and I'll turn it over to look at the carb levels. I'm learning to make better choices, and that's a big thing."
Bryan realizes that his health and wellness journey is only just beginning. Some days are easier than others, but he is dedicated to long-term change.
"My goal is to just keep living, because every day is special to me," he says. "If I can help myself make it through another day, that's what I'm looking for – and coming here and learning the proper things I should be doing, it helps a lot."
Contact Healthy Lifestyles
Call us to register or for more information. A physician referral is required.
Due to COVID-19, office hours may have changed and some locations are temporarily closed. Please contact us at the number below before visiting any Samaritan location.
Samaritan Health and Wellness Plaza
1575 Washington St.
Watertown, NY 13601