COVID-19 and Long Term Care
September 17, 2020: Updated Restricted Visitation Policies in Place at Samaritan Summit Village
The New York State Department of Health has provided new guidance for restricted family visitation at Samaritan Summit Village's skilled nursing unit.
September 17, 2020: Updated Restricted Visitation Policies in Place at Samaritan Keep Home
The New York State Department of Health has provided new guidance for restricted family visitation at Samaritan Keep Home.
---
August 28, 2020: Samaritan Keep Home Announces Limited Visitation
Samaritan Keep Home is pleased to announce that it has been approved to allow limited visitation for residents after once again meeting state guidelines.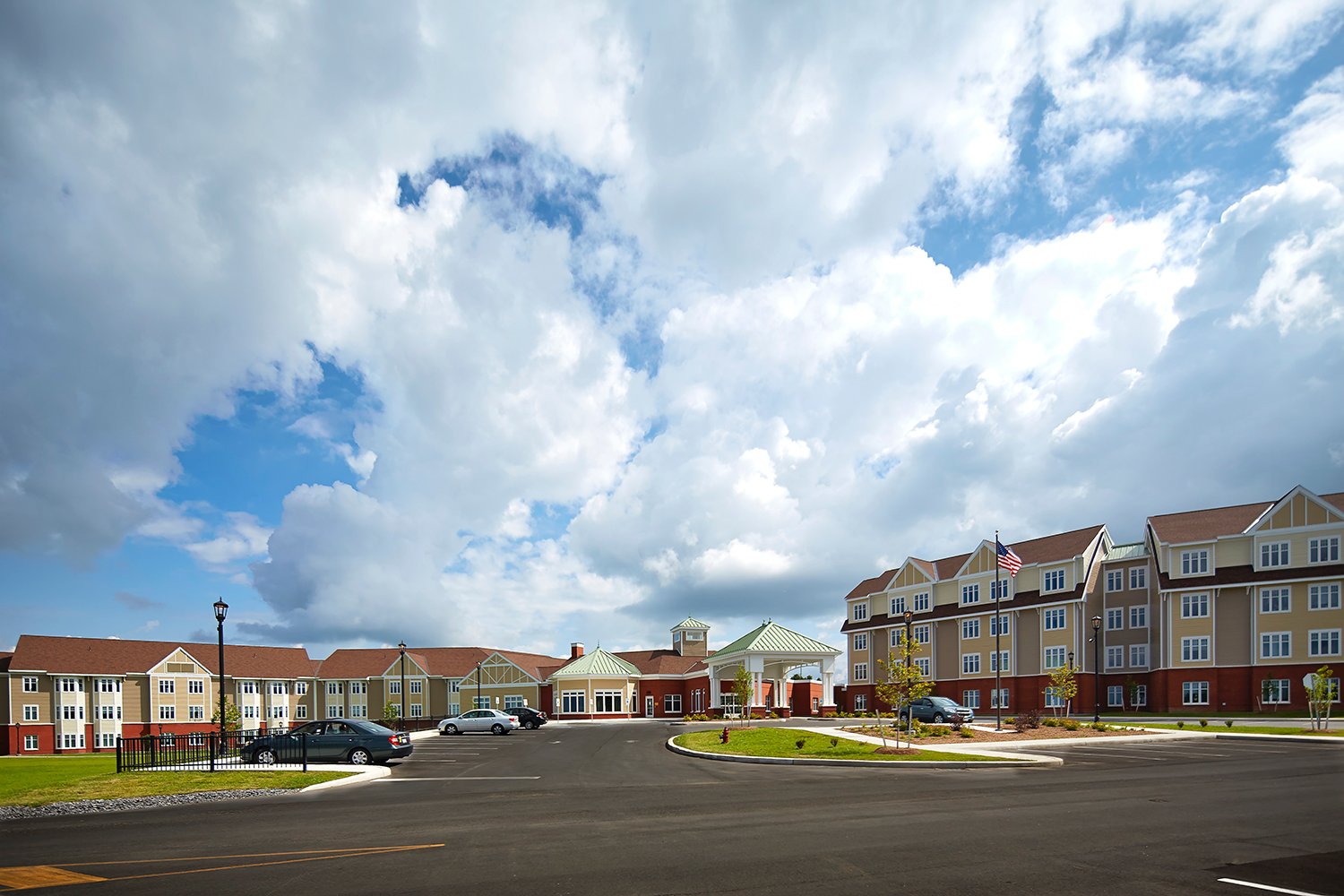 COVID-19 and Long Term Care
Samaritan understands that long term care residents and their families have heightened concerns about COVID-19, and we are here to alleviate those concerns as much as possible. Our two long term care facilities, Samaritan Keep Home and Samaritan Summit Village, are committed to the safety of residents and staff and have been following all recommendations from the New York State Department of Health since the outbreak of COVID-19.
Scroll down to read about some of the safety measures we have taken at our facilities.
Universal masking protocols are in place. Staff at all Samaritan facilities are wearing medical-grade face masks to prevent the spread of COVID-19, and have been doing so for several weeks. Residents are also provided a medical-grade mask if they leave the facility for a medical appointment.
Social distancing is being practiced at all Samaritan facilities, and activities for residents have only been held on floors in limited size.
Upgraded cleaning procedures are being used, and long term care facilities received regular deep sanitizing. Watch the video below to learn more about cleaning and disinfection at Samaritan.

Visitor Restrictions

Close

Guidance for limited nursing home visitation was provided by the New York State Department of Health on July 10, 2020. This guidance is very specific and requires each facility to be free of COVID-19 for 28 days before limited visitation can occur.

Limited visitation is currently allowed at Samaritan Summit Village. Please click here for details.
All visitors are restricted from entering Samaritan Keep Home. Non-essential appointments will be rescheduled and activities will be held only on floors and limited in size. We are asking that all outings with friends and families be postponed until further notice. During this time, please consider using the phone, email, or video chat to communicate with your loved ones. We take these extra precautions, as many other organizations have, in hopes they will stop the spread of illness.

We understand this has been a very difficult time for all, but our staff has done its best to keep families connected, residents active and, most of all, our community safe.

Family members wishing to pass along a message to a resident at Samaritan Keep Home or Samaritan Summit Village are welcome to do so via our Email a Patient page.

Screening and Testing

Close

Anyone who enters a Samaritan facility is screened for symptoms of COVID-19 and has his/her temperature checked. Long term care residents also receive temperature checks every eight hours as an added precaution.

Any individual who shows symptoms of COVID-19 receives an expedited test and remains isolated while awaiting results. Beginning May 11, all staff at long term care facilities will be tested twice a week for COVID-19 to ensure no asymptomatic cases arise.