COVID-19 Donation Guidelines
Published on: March 19, 2020
As demand for medical supplies increases during the COVID-19 pandemic, medical providers are facing a shortage of Personal Protective Equipment (PPE) such as masks, gowns, gloves and face shields. Many local doctor's offices, long-term care facilities and hospitals are taking careful inventories, implementing stringent practices to preserve supply, and soliciting donations from community members and businesses.
Samaritan has had many people reach out to make donations — not just of PPE, but donations of food and other supplies for our staff. We thank you and are so grateful for your generosity!
Below is our general guidance for those who wish to make donations during the COVID-19 pandemic.
How You Can Help
Personal Protective Equipment (PPE) Donations

Close

At this time Samaritan is accepting the following PPE donations:

Disposable head covers
Disposable gowns
Disposable gloves
N95 respirator face masks
Disposable face masks
Face shields
Coveralls/scrubs
Shoe covers
Disinfection wipes and liquids
General-purpose hand cleaners

Please ensure all donated items are in their original, unopened packaging. If you are interested in donating homemade PPE items, please see the guidelines below.

Homemade Personal Protective Equipment (PPE) Donations

Close

According to the Centers for Disease Control and Prevention (CDC), fabric masks and gowns can be used as crisis response options when other supplies have been exhausted. A number of community members have expressed interest in sewing and donating these items, which we very much appreciate! For the safety of our providers and patients, we do ask that homemade items meet the requirements listed below.

---

Important Infection Prevention Notice:

Before you begin making PPE items to donate, please ask yourself the following questions:

Have you been in contact with anyone suspected or confirmed to have COVID-19 in the past 14 days?
Do you have a fever, cough or shortness of breath?

If you answered "NO" to both questions, please proceed with your project.

If you answered "YES" to either or both questions, please do not make PPE to donate. If you have symptoms or concerns about COVID-19, please call our Resource Line at 315-755-3100.

---

Instructions for making masks:

Masks should be made with the following materials:

100% unused cotton fabric (front), no metallic fibers
100% cotton or cotton flannel (back)
1/4″ or 3/8″ flat elastic
Adjustable wire preferred but not required

Please watch the video below for instructions on making masks.

COVID-19 Protect the Heroes Fund

Close

Samaritan Medical Center needs your partnership now more than ever. Your gift to the COVID-19 Protect the Heroes Fund will support essential healthcare workers and provide much-needed equipment, supplies and facilities.

Click here to donate now. Thank you!

At this time, Samaritan is not in need of other donated items; however we do appreciate the community's desire to help our staff, who are working extra hard during this difficult time.

Donations of food and drink can only be made to Samaritan staff, not patients or residents. All food donations must be dropped off in original packaging and shelf stable. We cannot accept homemade food items at this time.

Please contact us 24 hours in advance of making a food donation, so we may coordinate with staff who receive the donation.

If you have questions about food donations or making other gifts to staff, please contact us at donations@shsny.com.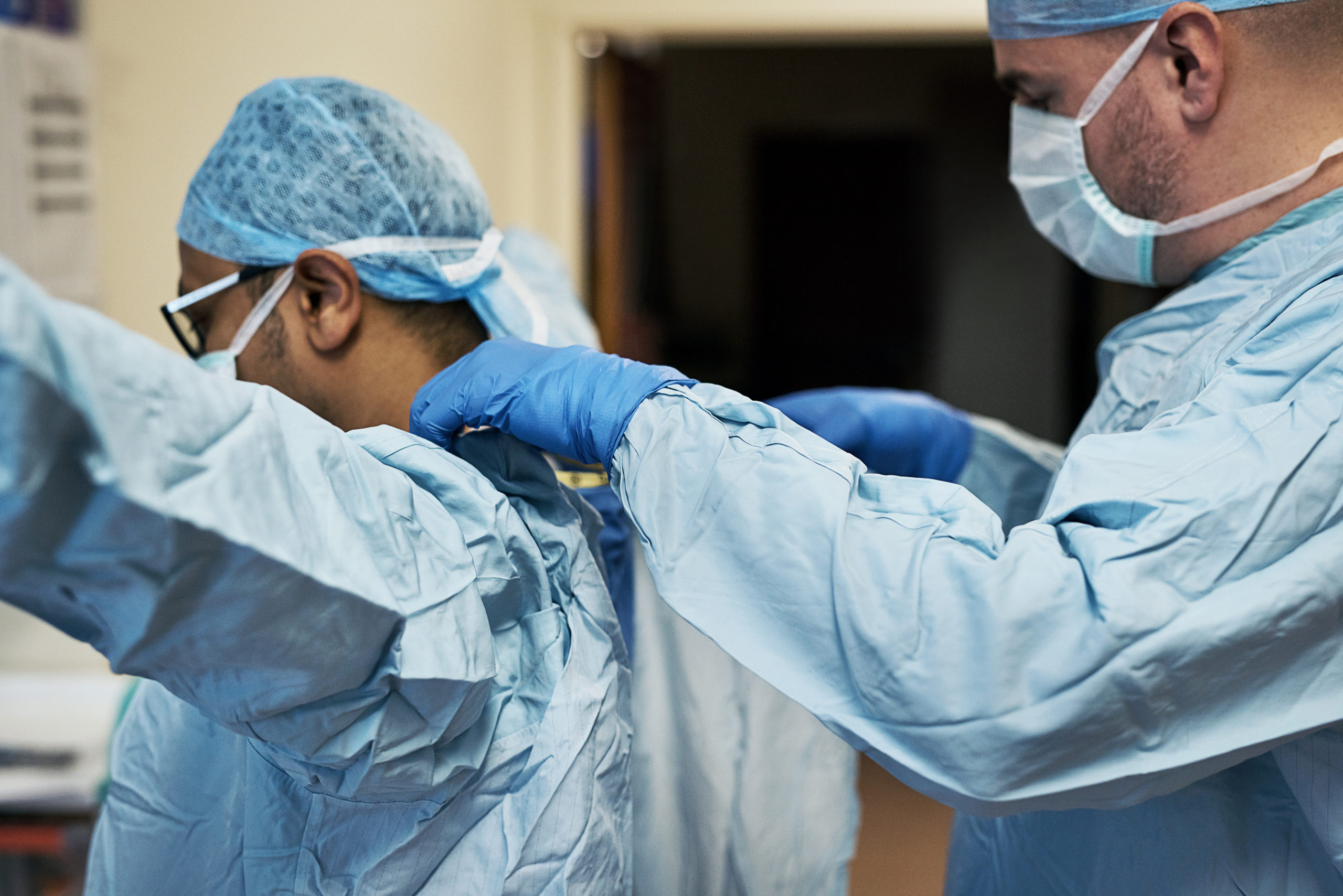 Coordinating Your Donation
For everyone's safety, we ask that you please contact us to coordinate when and where you should drop off your donation. Please note: we are under strict visitor restrictions and certain entrances to the hospital are no longer open to the public.
If you are ready to schedule a time to drop off your donation, or if you have any questions, please email donations@shsny.com. You can also reach out by phone — call us at 315-785-5785 or 315-785-5725. Thank you!