One Night, One Diamond
Published on: January 1, 2020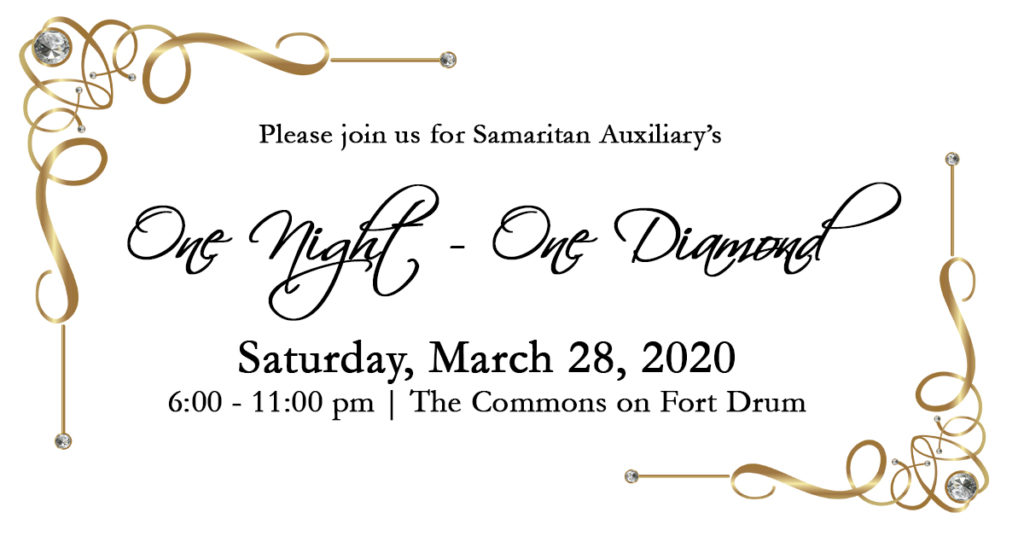 The Samaritan Auxiliary presents One Night, One Diamond, an elegant evening of dining and dancing to the band Atlas with an opportunity to win an exquisite half-carat diamond donated by Cook's Jewelers, as well as a getaway weekend donated by the Mirror Lake Inn in Lake Placid. Join us on Saturday, March 28th from 6:00-11:00 pm at The Commons on Fort Drum!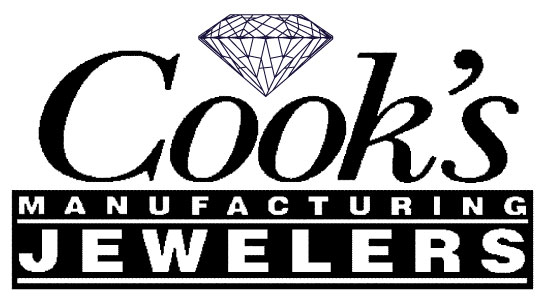 Proceeds from this event are used to purchase needed medical equipment for Samaritan Health facilities. Funds raised at the 2020 event will purchase equipment necessary to perform Mohs Surgery. Mohs Surgery is a tissue conserving treatment for skin cancer that yields the highest tumor-clearance rate available and can be performed with local anesthesia. For the first time, patients in the North Country will have access to this highly valuable technique without traveling to Syracuse, Rochester or Burlington, VT.
The 2019 One Night, One Diamond proceeds are purchasing a tissue tracker for tissue implants and an Oncologic Navigation System to help manage the continuum of care for oncology patients at the
Walker Center for Cancer Care at Samaritan Medical Center.
For more information about the event, please email ONOD2@shsny.com.
One Night One Diamond Cancelled
Samaritan Auxiliary, in an abundance of caution and given the uncertainty of when large groups will be able to congregate again, regretfully announces the cancellation of this year's One Night, One Diamond event. The event that had been scheduled for March 28 was initially postponed due to the concerns related to COVID-19. We are mindful of the impact of our actions on our community, our health care workers, as well as our health care system.
Samaritan Auxiliary continues to be committed to our mission of serving as ambassadors and volunteers to support healthcare programs and improving the quality of care in the Samaritan system through volunteer activities and financial support. The One Night, One Diamond event is Samaritan Auxiliary's only community fundraising event. It has been extremely successful in raising the funds needed to purchase state-of-the-art equipment for Samaritan Medical Center through the generosity of our event sponsors, donors, and our supporters that purchased tickets.
The proceeds from this year's event are earmarked to support Samaritan's new Mohs micrographic surgery service. For the first time in the North Country, Mohs micrographic surgery will be offered at Samaritan Medical Center to treat skin cancer. This specialized tissue-conserving surgical technique offers the highest skin cancer cure rate, while preserving uninvolved skin around the cancer. Dr. Nathanial Miletta, Chief of Mohs Surgery at Samaritan will be leading this effort.
The Mohs equipment for this program is in place. We are hopeful that we can present the check for the equipment to Samaritan Medical Center in the near future. We hope that our sponsors, donors, and ticket holders will be able to continue to support the Auxiliary in this effort.
For those who have purchased tickets and would like to donate the ticket purchase to the Mohs equipment, we will assume that this is your choice if we do not hear from you. For those of you who are unable to support this cause this year, we fully understand the unusual circumstances and the economic impact that this pandemic has created. Please contact the Auxiliary at onod2@shsny.com or 315 408-7895 and we will gladly issue a refund for your ticket.
We thank the community for the support they have provided to Samaritan Auxiliary's One Night, One Diamond event over the past 15 years. We look forward to the day when we can once again gather together to celebrate in support of the advancement of healthcare at Samaritan Medical Center.