One Night, One Diamond Tickets
The Samaritan Auxiliary cordially invites you to

Saturday, March 25, 2023
6:00 – 11:00 pm
The Commons on Fort Drum
Enjoy an evening of fine dining by The Clipper, dancing to the band "Atlas"
and a chance to win an exquisite one carat lab grown diamond
donated by Cook's Jewelers,
or a get-away package donated by Lake Placid's Mirror Lake Inn, or 1000 Islands Harbor Hotel.
$215.00 per couple
Event proceeds will purchase BioFire modules that are used to perform
respiratory testing for RSV, flu, and coronavirus, blood culture testing,
and gastrointestinal panel testing with an increased capacity
to process these tests, expand the type of testing offered, and provide
test results quicker, leading to faster diagnosis and treatment.
Proceeds will also support the purchase of the Hologic Breast PACS System
for Samaritan Women's Wellness and Breast Care, allowing the ability
to read mammograms, breast ultrasounds, and breast MRI faster,
with greater capacity for viewing prior imaging all at one time and
different modality imaging side by side with current imagery
resulting in faster read times for screening.
Blue Diamond Sponsors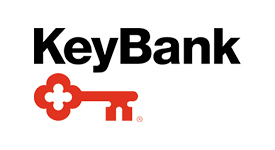 Click the tab below for a full list of event sponsors
For questions or to purchase a single ticket, please email: ONOD2@shsny.com