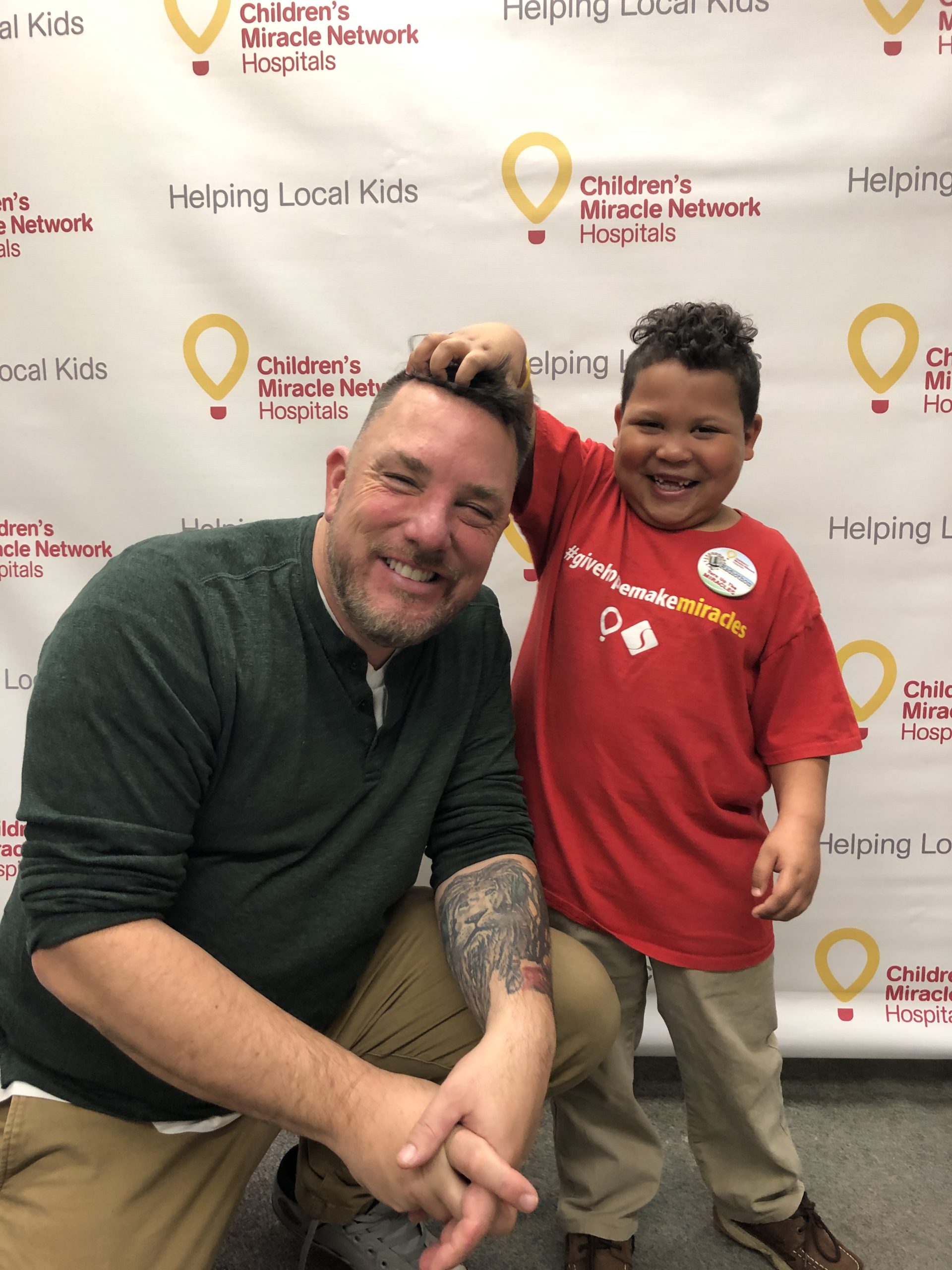 You can make miracles happen!
For Children's Miracle Network at Samaritan Medical Center, fall is when we take time to celebrate real miracles during our three-day Radiothon, presented by Community Broadcasters stations The Border 106.7 and 94 Rock. This year's Radiothon will be held on November 2nd, 3rd and 4th for a total of 36 hours, running from 6 AM to 6 PM each day.
For these three days, the Border's Johnny Spezzano and 94 Rock's Lance Hale are live on-air sharing extraordinary stories of courage and hope from local CMN children and families. Listeners are encouraged to call 755-KIDS and pledge their support with a one-time gift or become a "Miracle Maker" by pledging to donate every month. Since it began in 2000, this annual event has raised more than $1 MILLION to support children!
Samaritan is thankful for Radiothon listeners who help us raise essential funding to further our mission of ensuring quality pediatric health care across the North Country, and many dedicated community partners who help make Radiothon a success every year.
Stay tuned for 2023 Sponsorship details.
Your help is needed now more than ever!
By becoming a sponsor, your business will gain invaluable recognition and exposure on North Country radio stations, and you'll make a lasting impact on the lives of countless children. Children like seven-year-old Finley, our 2022 CMN Champion, who has Autism Spectrum Disorder.
CMN funds have supported Finley's ability to communicate and play safely.
All funds raised stay local and support local CMN kids and their families and also assist in the purchase of needed equipment for child-centered areas of Samaritan Medical Center.
Will you help? Choose your sponsorship option below!
$500: Miracle Maker, sponsor a child's story
You will be recognized as the "proud sponsor" of one (1) child's story
Stories are played throughout Radiothon from 6am-6pm each day
$1,000 or more: Power Hour Match, sponsor $1,000 or more
Your donation will be used as a match challenge to solicit donations from listeners
YOU select the amount! For a minimum of $1,000, you will receive on-air live name mentions by Radiothon DJs during your one (1) designated hour at the event
Your business will also have the opportunity for a check presentation with the Radiothon DJs
"Change for Kids" Match: Match donated change from schools
Sponsor will match the donation made collectively by local participating schools (*total will be announced to sponsor on Tuesday, November 1st)
You will join us for an on-air announcement during the Radiothon
Your business will be recognized as the proud sponsor for "Change for Kids" during the three day event
Your business will have the opportunity for a check presentation on-air
Your business will receive additional recognition through social media and press releases following the event
Become a Sponsor:
Sorry. This form is no longer available.
Commit today and help make miracles for local children!
Contact Angie VanWormer at 315-785-4053 or avanwormer@shsny.com