June 4th and 5th, 2020
See below for a schedule of events and sponsorship opportunities.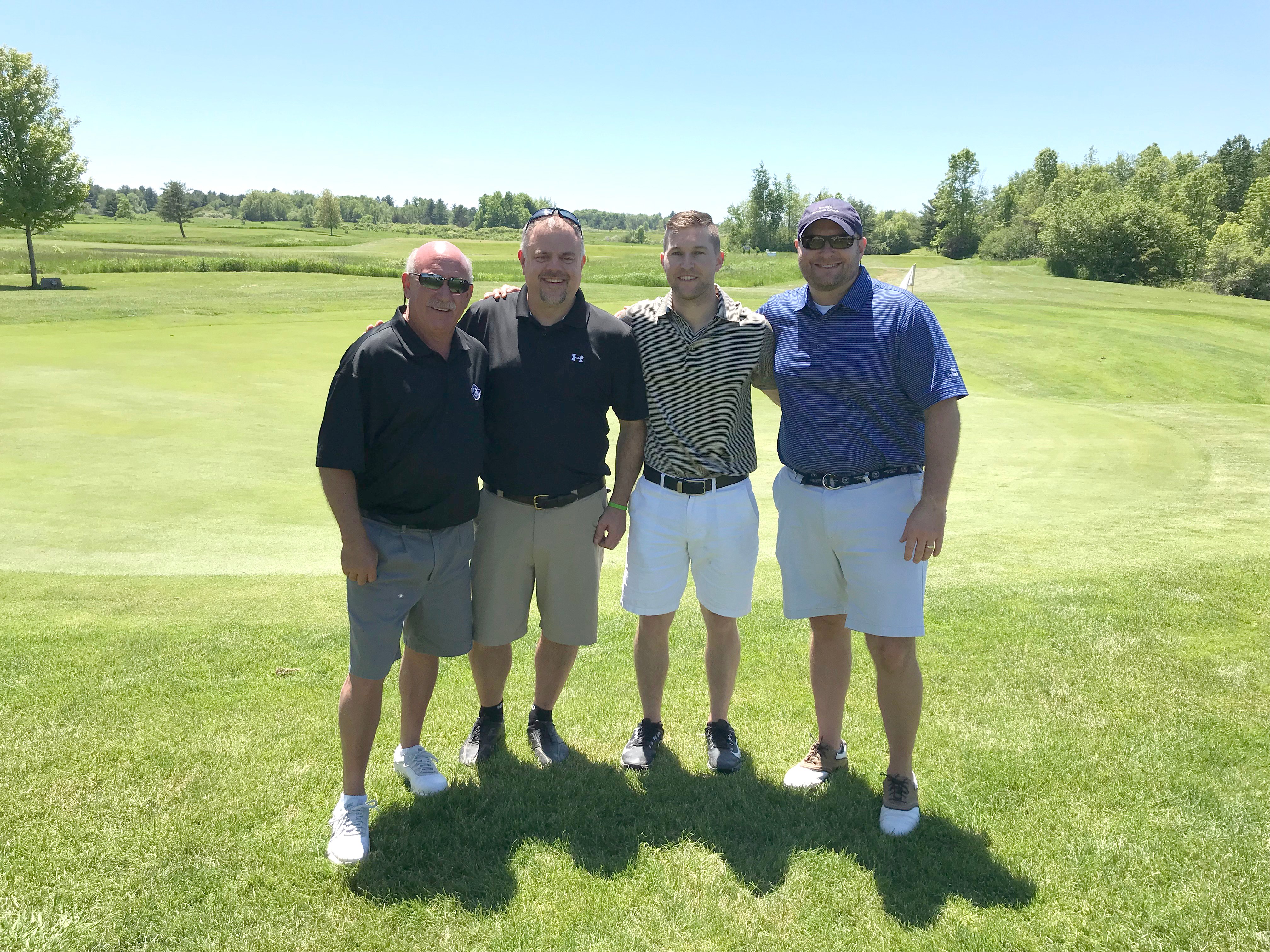 Please join us for the Samaritan Foundation's 23rd Annual Thousand Islands Golf Classic!
This year, half of the funds raised will be used to support Long Term Care services at Samaritan Keep Home and Samaritan Summit Village. Your support will help provide vital yet underfunded services to our 550+ long term care residents who rely on us. Your sponsorship will help ensure quality health care services are available in our community, supporting the entire continuum of care — from our youngest daredevils to our seniors who have done it all, we're here for you when you need us.
You can make a difference by joining local businesses and community leaders who have already made the choice to support local healthcare, which impacts their family, friends and neighbors, all while enjoying a round of golf!
For any questions or more information, please call 315-785-5745 or email sbaker3@shsny.com.
Schedule of Events
Dinner & Auction
Click here to RSVP
Rob Reddick Residence
22419 Aerie Cove Road
Alexandria Bay, NY

6:00 – 7:00 pm
Cocktails & Hors d'Oeuvres

7:00 pm
Dinner & Live Auction
Silent Auction throughout the evening

Thousand Islands Golf Classic
Thousand Islands Country Club
Wellesley Island, NY

8:00 – 9:00 am
Tournament Registration & Continental Breakfast

9:00 am
18-Hole Golf Tournament Shotgun Start

Immediately Following
Tournament Awards at Hackers
Become a Sponsor
To become a sponsor, please submit our Online Sponsorship Form or contact sbaker@shsny.com. Thank you for your interest and support!
Presenting Sponsor: $7,500
Company logo on event publicity
Company logo on event website
Media highlight, as scheduled
Tee signage
Golf cart signage
Beverage cart signage
8 reservations for Dinner & Auction
2 foursomes in tournament
Gold Sponsor: $5,000
Company logo on event publicity
Listing on event website
Tee signage
Golf cart signage
8 reservations for Dinner & Auction
2 foursomes in tournament
Silver Sponsor: $3,000
Company logo on tournament day publicity
Listing on event website
Tee signage
Golf cart signage
8 reservations for Dinner & Auction
1 foursome in tournament
Bronze Sponsor: $2,000
Company logo on tournament day publicity
Listing on event website
4 reservations for the Dinner & Auction
1 foursome in tournament
Dinner & Auction Sponsor: $4,000
Prominent signage as Dinner & Auction sponsor
Listing on event website
Company logo on napkins
8 reservations for Dinner & Auction
Lunch Sponsor: $2,500
Signage at food stations
Listing on event website
Company logo on napkins
Breakfast Sponsor: $1,000
Signage at breakfast station
Listing on event website
Beverage Cart Sponsor: $500
Signage on beverage carts
Listing on event website
Golf Cart Sponsor: $200
Signage on one golf cart
Listing on event website
Tee Sponsor: $150
Signage at one tee
Listing on event website
Auction Item Donation
Signage at auction table
Recognition in auction program
Listing on event website