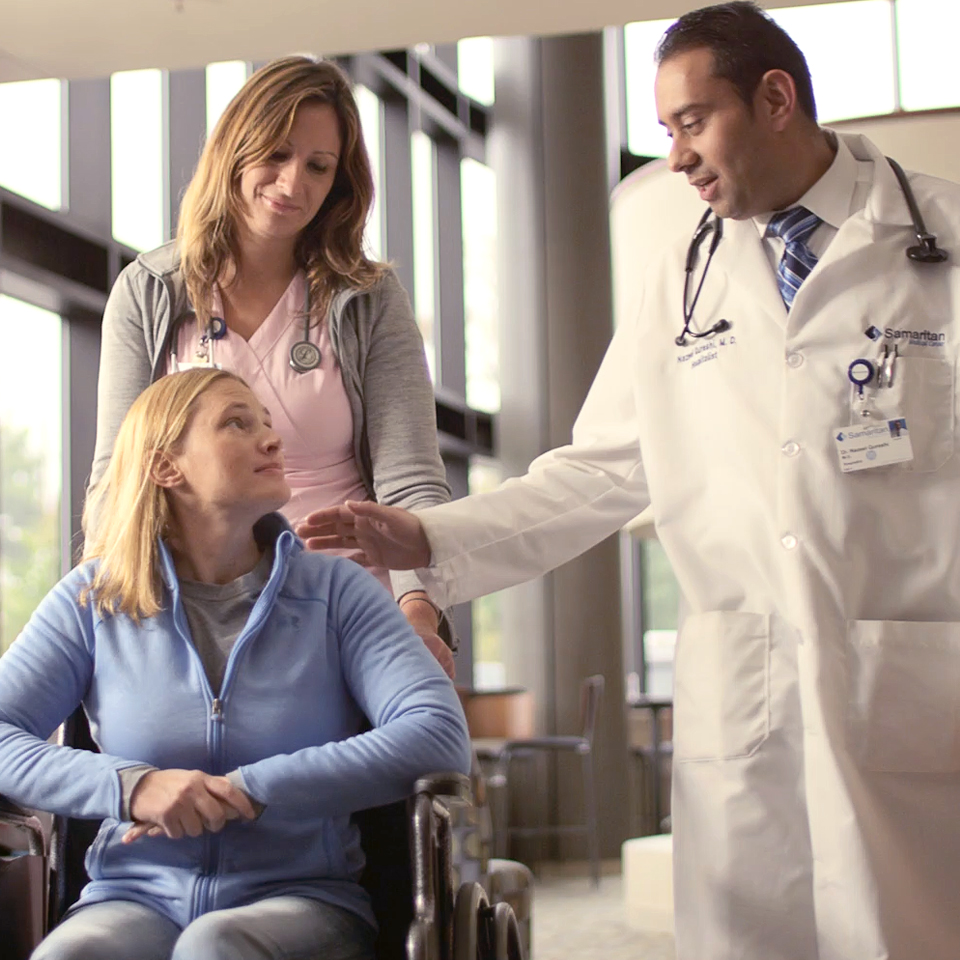 Hospitalist Program
As a patient at Samaritan Medical Center, you can rest assured you will receive focused care and attention from a dedicated team of medical professionals – including hospitalists. Hospitalists are full-time physicians specially trained in internal medicine that focus on caring for the special needs of patients in the hospital. Because they concentrate on just hospital care, hospitalists are able to devote all of their efforts to caring for patients with numerous, complex medical problems that require acute inpatient care.
Common Questions
Why is a hospitalist seeing me?

Close

Your Primary Care Physician may have formed a partnership with the hospitalists to better serve your medical needs, or you may not have yet chosen a primary care physician.

Will I still see my own physician?

Close

Your primary care physician will continue to care for you outside the hospital. Hospitalists will consult with and communicate with your primary care physician to better care for your overall needs. Hospitalists are, in essence, your physician's partners here in the hospital.

What happens to me after discharge?

Close

You will go back to your primary care physician. If you have not yet selected a primary care physician, the hospitalist service will be glad to refer you to a physician in the community. Your hospitalist will communicate with your primary care physician to keep him or her up-to-date about your hospital stay.

Who will give me prescriptions for the new medications started in the hospital?

Close

The hospitalist will arrange for prescriptions for any new medications.

I've left the hospital, and I have a problem. Who do I call?

Close

The hospitalist is responsible for your care while you are in the hospital. Once you have been discharged, your primary care physician should be your first phone call if an issue comes up.