Pediatrics
Samaritan Medical Center's Pediatric Department provides comprehensive family-centered care in a hospital setting for our youngest patients. When our community's kids are with us, helping them feel better safely and comfortably are our most important priorities.
We provide a locked unit for increased security and safety of our children, as well as an electronic bracelet system. Children in our care have plenty of options to have fun and stay busy during their recovery with activities and options to play, like Xbox 360s.
Our Pediatrics Unit is proudly supported by Children's Miracle Network and many other local groups that donate new toys and supplies to the children in our care.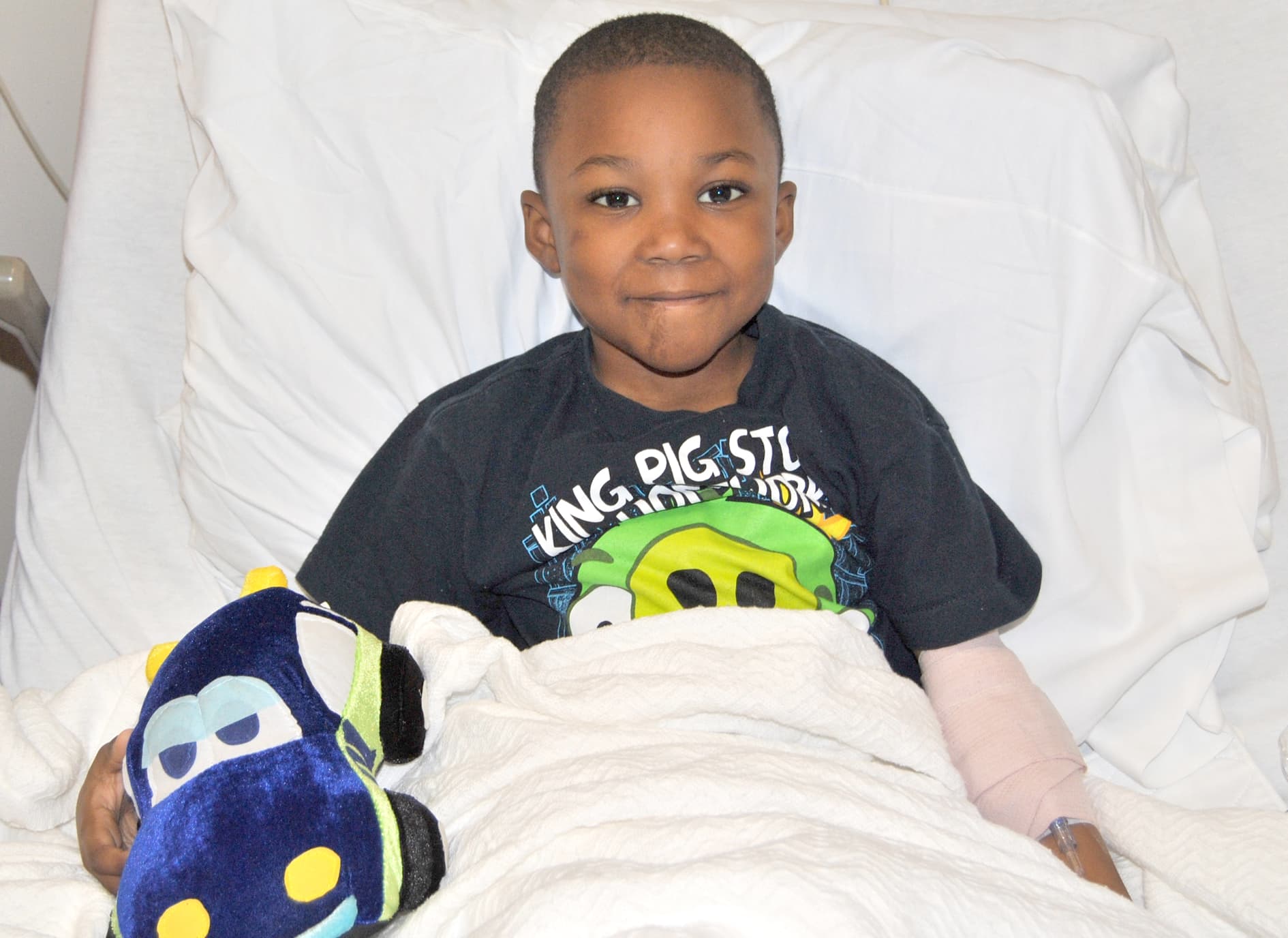 Visiting
Parents and grandparents are welcome to visit anytime during waking hours. One parent or adult designee may stay with your child at all times. All other visitors may visit between 11:00 am – 2:00 pm. We provide a "quiet time" daily from 2:00 pm – 3:00 pm. Quiet time allows children and families to be uninterrupted by staff. We encourage parents to participate in their child's care and invite any questions or suggestions you have about your child as you know your child best.
Saving Kristie
When Katie and Christopher Dandrow decided it was time to bring their young daughter Kristie to Samaritan's Emergency Department, they were not expecting all that happened after. Watch the whole story.
Pediatric Specialty Clinics
Cardiac
The Pediatric Cardiology Clinic is held once a month on a Thursday, and led by Dr. Frank Smith from Pediatric Cardiology Associates in Syracuse, NY. Appointments are required and scheduled through the Pediatric Cardiology Associates office. The number to call to make an appointment is 315-214-7700.