Joint Replacement
Samaritan Orthopedics and the North Country Orthopaedic Group offer comprehensive joint replacement surgery with a team approach that combines the skills of surgeons, surgical staff, nurses, and physical and occupational therapists. Samaritan Medical Center has recently been awarded the Excellus Blue Cross/Blue Shield "Blue Distinction Center +" Designation for the outstanding, comprehensive care and outcomes that we provide to our total joint patients.
If you are experiencing joint problems that make it difficult or even impossible to perform everyday tasks, such as walking, climbing stairs, or getting in and out of a car without pain, help is here. Total joint replacement surgery can relieve your pain and help you get back to enjoying normal, everyday activities.
Learn more about joint replacement by attending a free Joint Camp Workshop. For more information about this workshop, contact our Physical Therapy Department at 315-785-4588.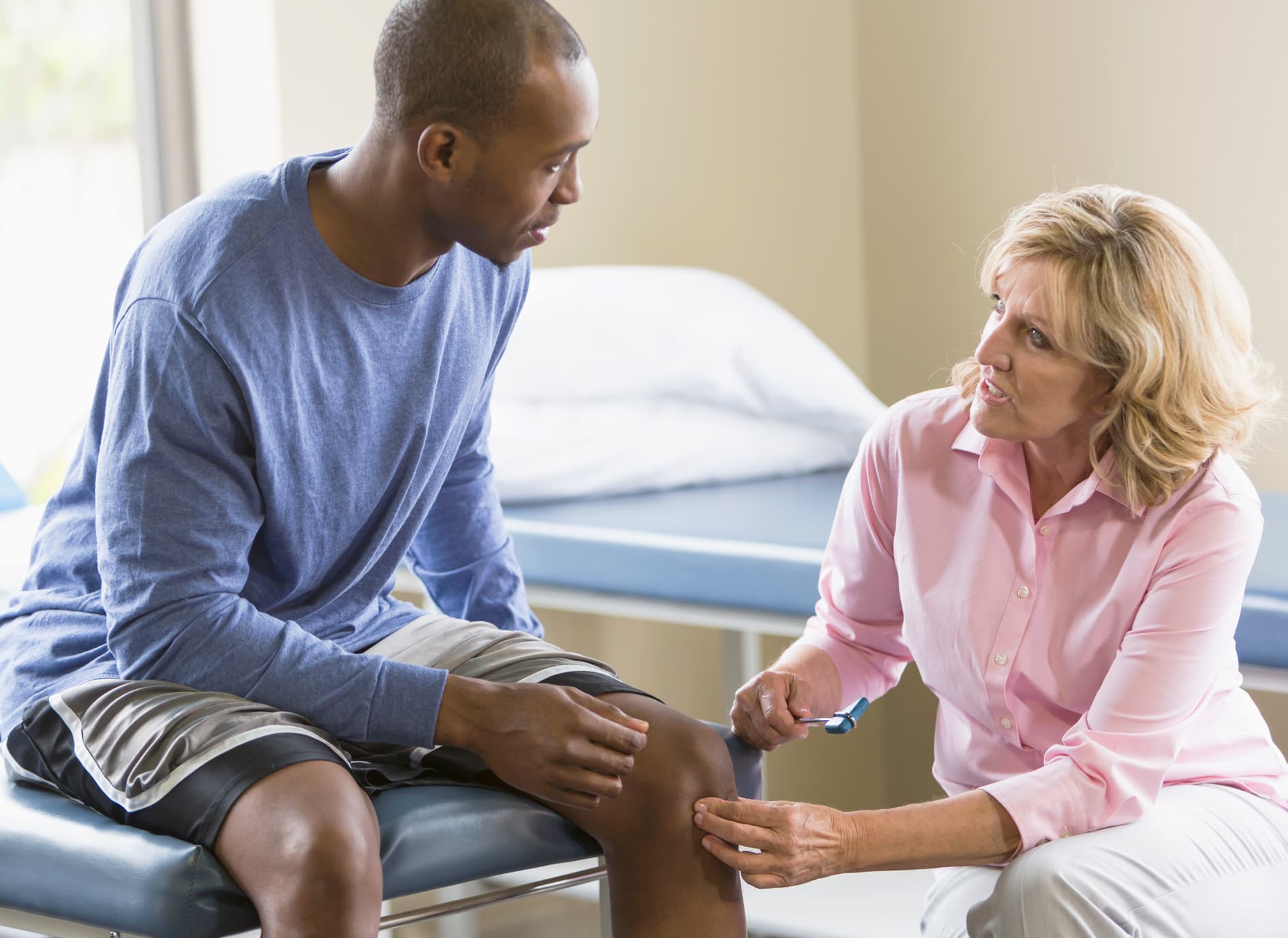 Is joint replacement right for you?
The orthopedic experts at Samaritan Medical Center treat painful and debilitating joint conditions caused or aggravated by arthritis, trauma, injury, bone and joint infections or other joint conditions.
If you suffer from any of the symptoms below, you could be a candidate for joint replacement surgery. Talk to an orthopedic surgeon about your options.
Pain that limits your everyday activities such as walking, bending, etc.
Pain that continues while resting, either day or night
Stiffness in a joint that limits your ability to move
Little pain relief from anti-inflammatory drugs
Had or are having unpleasant side effects from medications
Other treatments, such as physical therapy, don't relieve the pain
Frequently Asked Questions
When should you have joint replacement surgery?

Close

Patients are often reluctant to undergo joint replacement for a variety of reasons. Maybe they don't want to believe that their condition has become serious; they fear the risks, pain or cost associated with surgery; or they worry about taking off time from work or other activities. However, once your orthopaedic surgeon has recommended joint replacement surgery, you shouldn't delay. Research has shown that waiting to have surgery can negatively affect the benefits surgery is expected to bring. Ongoing muscle deterioration, loss of mobility and lack of exercise that occur while surgery is delayed make recovery and rehabilitation more difficult.

What is the recovery process like?

Close

A typical hospital stay is two to six days. After surgery, you will be moved to our Orthopaedics Unit, where the nursing staff specializes in caring for orthopaedic cases. Within a day after surgery, you'll be encouraged to sit up in bed and walk with assistance.

Regular physical therapy sessions will start while you are in the hospital to help you get stronger and improve how you move. Physical therapy will also help you learn to use a walker, cane or a wheelchair while your hip or knee is healing. Sometimes occupational therapy also starts in the hospital. Occupational therapy helps you learn how to take care of yourself when you are dressing, bathing and doing other daily living activities during the healing process.

Depending on how well you are doing and how much help you need, you may go to Samaritan's Physical Medicine and Rehabilitation (PMR) unit on the third floor of the hospital or to another facility in the community to continue your rehabilitation before going home. Some patients go directly home and continue their rehabilitation with homecare services or in an outpatient clinic.