Samaritan Celebrates July 2021 DAISY and BEE Award Recipients
Published on: August 5, 2021
Samaritan Medical Center is pleased to announce its DAISY and BEE Award recipients for July 2021. The DAISY Award for Extraordinary Nurses® recognizes exemplary nursing staff at the hospital and all outpatient clinics, and the BEE Award honors other outstanding staff members who support patient care.
Alissa Waite, RN, Maternity, received the DAISY Award and Bobbie Jo Babcock, Patient Account Representative, was honored with the BEE Award. Both Waite and Babcock were nominated by grateful patients.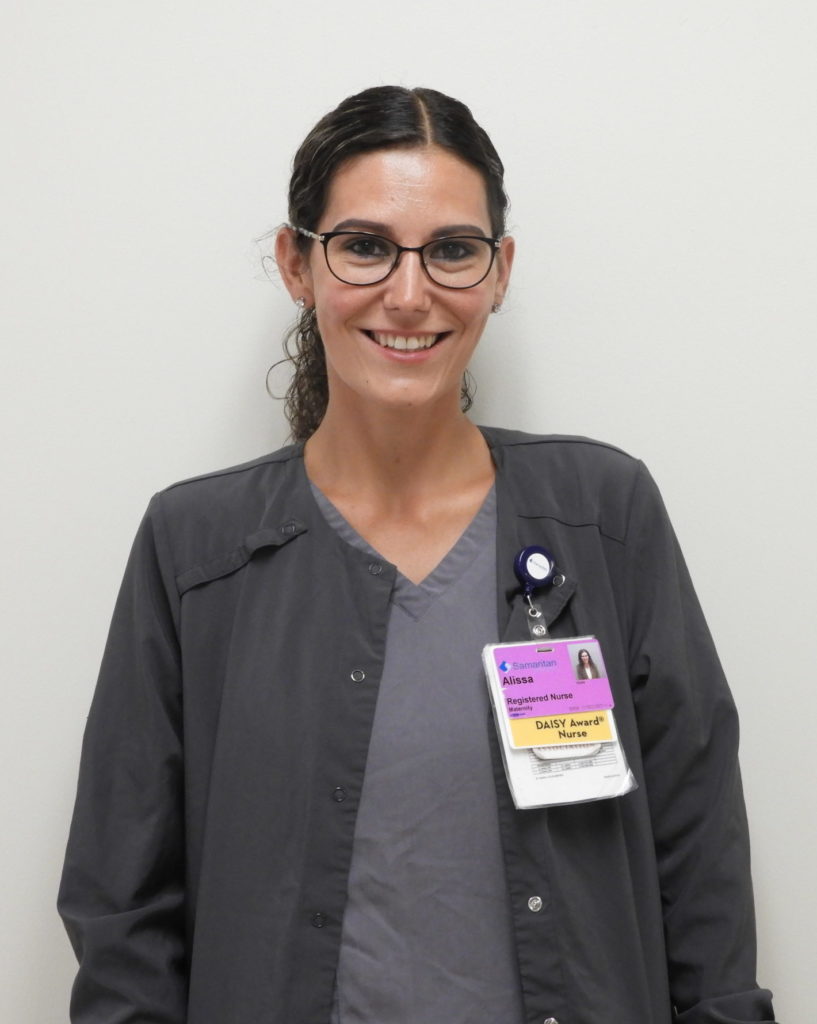 Waite was chosen to receive the DAISY Award because of her compassion and the confidence she helps instill in families going through the labor and delivery process.
"Alissa was our nurse when we had our little girl. It was a perfect match," her nomination letter reads. "During labor, you not only need someone to reassure you that you and your baby are okay, but you also need a coach. When babe started to struggle and interventions were mentioned, Alissa knew I had it in me to go without and pushed me to have a successful delivery. She continued to check in on me for days and weeks after the delivery and it made the transition into being a first-time mom and easy one, knowing I had someone there if I needed her."
For receiving the DAISY Award – which is an international award backed by The DAISY Foundation – Waite was presented a certificate commending her as an extraordinary nurse, a DAISY Award pin, and a symbolic sculpture called "A Healer's Touch," which is hand-carved by artists of the Shona Tribe in Zimbabwe. A larger version of this sculpture is on display in the Healing Gardens at Samaritan in honor of all DAISY and BEE Award winners. It was purchased using funds donated by the Samaritan Auxiliary.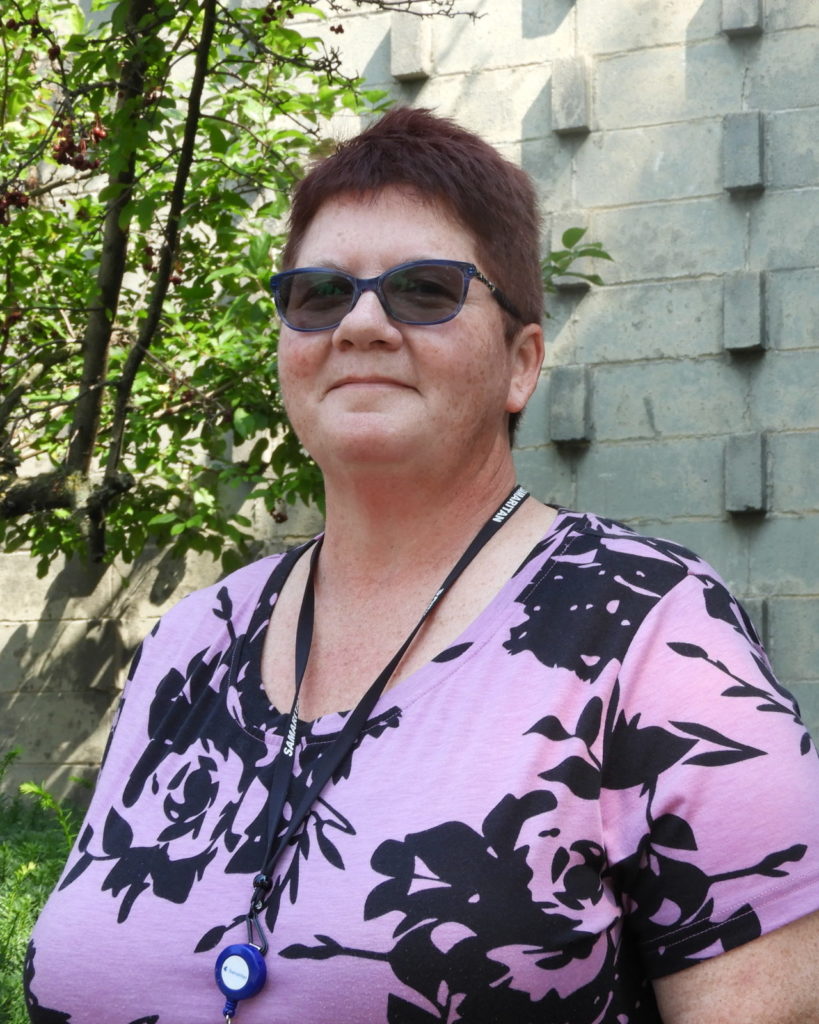 Babcock received the BEE Award for her perseverance and politeness in helping patients sort out their medical billing issues. Her nomination letter reads:
"Please tell Bobbie Jo that I appreciate all she has done for us. She has gone above and beyond her job to make our life less stressful. These bills have haunted us since July…and she went out of her way to help us get it resolved. She is so polite and courteous and it was an absolute joy working with her. She calmed me down every time I called and helped us in every way she could to resolve this. She listened to our story all while I was a wreck and crying, she listened and made me smile through a very difficult time and process in our life. She is a keeper and one day I hope she gets all the recognition she deserves. From the bottom of our hearts, thank you."
Babcock was presented a certificate, a BEE Award pin, and a gift bag with other tokens of gratitude.
Both awards will continue to be presented throughout the year, and nominations can be submitted by patients, families, or colleagues at any time. To make a nomination, or to learn more about the DAISY and BEE Awards, visit www.samaritanhealth.com/daisy-bee.