Newly Opened Samaritan Facility Earns Aubertine and Currier "Excellence in Construction and Craftsmanship" Award
Published on: February 17, 2020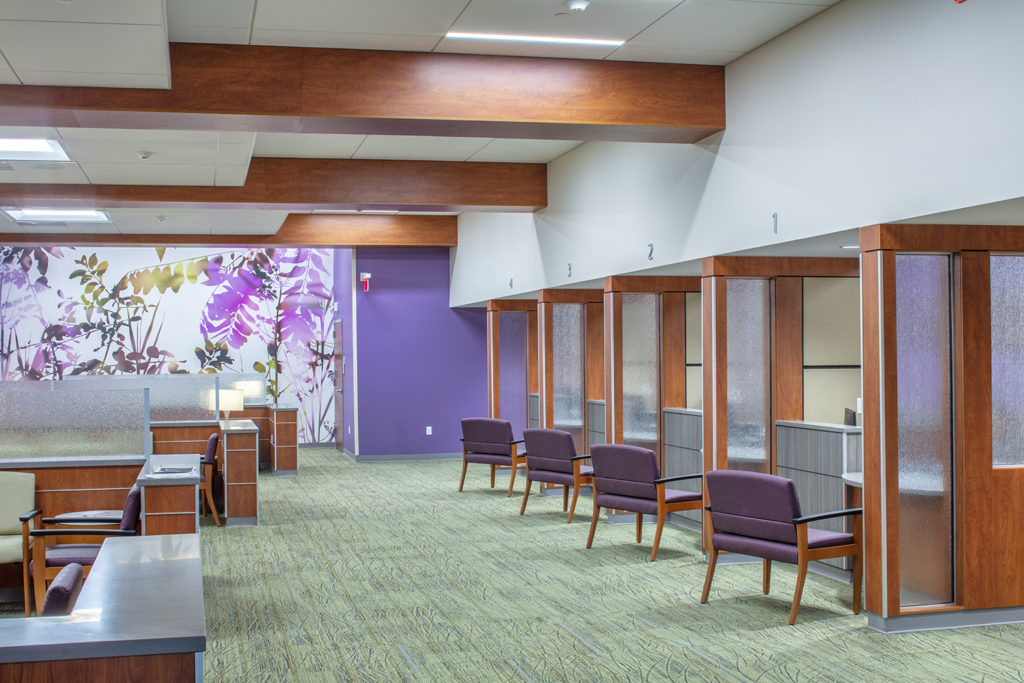 Aubertine and Currier Architects, Engineers & Land Surveyors recently received the Northern New York Builders Exchange 2019 Excellence in Construction & Craftsmanship Award for the Samaritan Medical Center Women's Wellness & Breast Care project.
Grant funding from NYS Healthcare Facility Transformation in the amount of $9.8 million aided in the renovation of 33,350 square feet of the 91,000-square-foot Samaritan Health and Wellness Plaza building, located on outer Washington Street in Watertown, NY.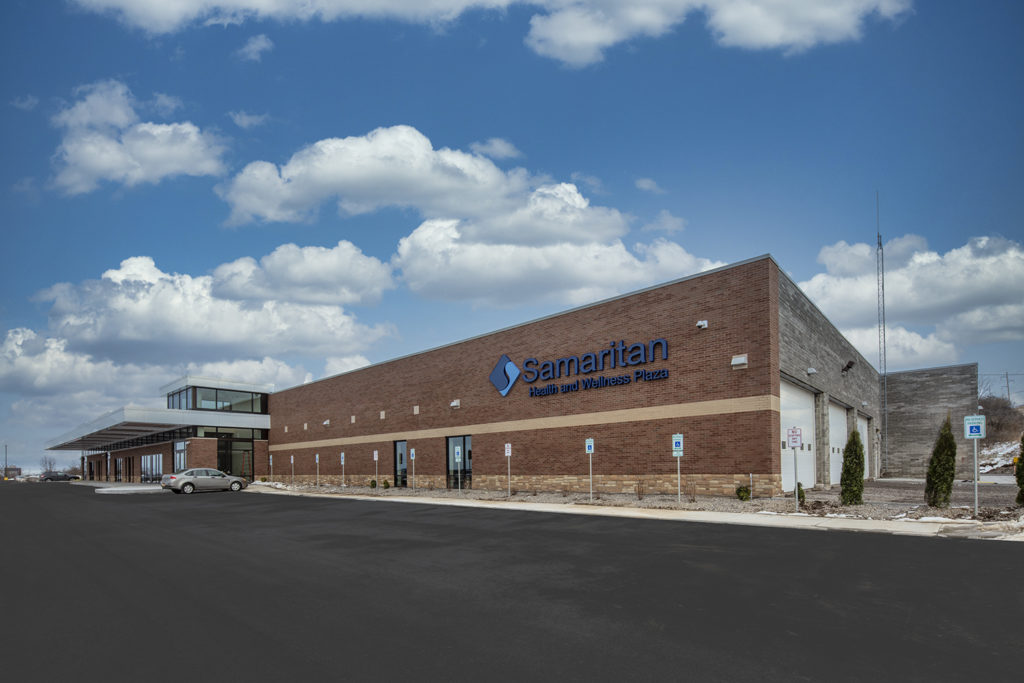 The new outpatient comprehensive healthcare center has increased the variety of services previously offered at the plaza location. In particular, Samaritan's new Women's Wellness Breast Care brings together services such as gynecology, obstetrics, breast health and related radiology, stereotactic, and testing services, which were previously housed in various locations throughout the community.
Furthermore, the renovations provide space for Samaritan to grow new wellness, prevention, and education programs.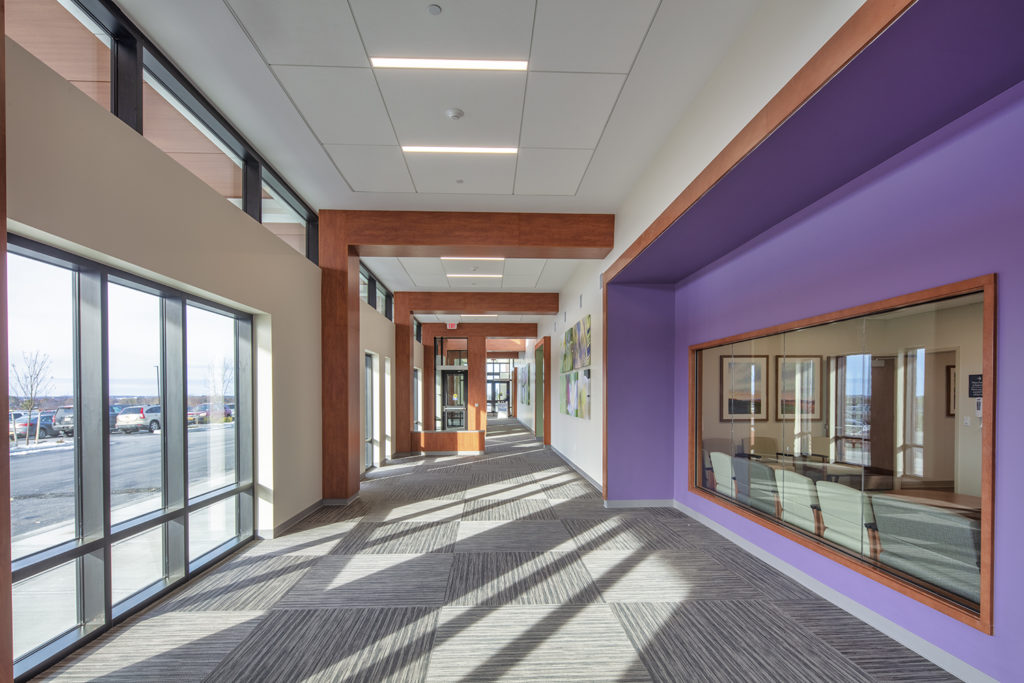 Included in the project was a new entry lobby facade, featuring a cantilever roof overhang spanning 12 feet over the parking area, the reconstruction of 4 acres of parking lot, and the addition of 1.1 acres of additional parking lot space.
The project also required storm-water management and water and sewer upgrades to accommodate the new services at the 19-acre plaza property.
Aubertine and Currier teamed up with S/L/A/M Architects in the designing of the project, taking the lead during the construction document and bidding stages. Construction administration was provided throughout the construction process, wherein A&C worked alongside the General Contractor on the project, Purcell Construction Corporation.
About Aubertine and Currier
Founded 20 years ago as an architecture firm, Aubertine and Currier Architects, Engineers & Land Surveyors, PLLC, (A&C) has grown into a multi-discipline design firm employing a full time staff of 30 people. In 2013, A&C was certified as a Women Business Enterprise (WBE) by the New York State Department of Economic Development and certified as a Disadvantaged Business Enterprise (DBE) by the New York State Department of Transportation. Aubertine and Currier is located at 522 Bradley Street in Watertown, NY. For more information, visit www.aubertinecurrier.com or call the office at 315-782-2005.