Long Term Care Hiring Event
Published on: November 14, 2022
Date: Wednesday November 16, 2022
Starts at: 3:00 pm
Ends at: 6:00 pm
Location: Samaritan Summit Village - 22691 Campus Drive, Watertown, NY

Do you enjoy helping others and making a difference in your community?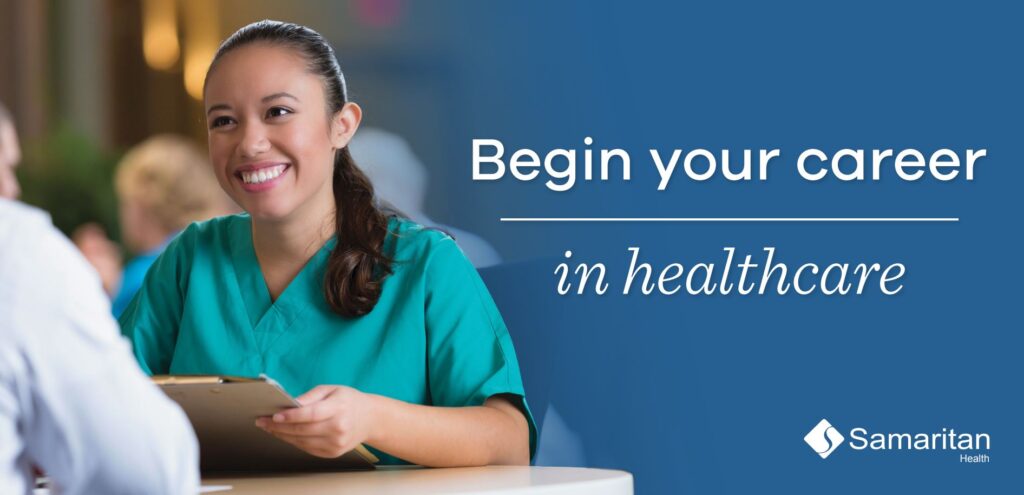 At Samaritan Health, all employees are caregivers. Every employee plays a key role in the care of our patients and residents.
We invite you to learn more at our hiring event on Wednesday, November 16 at Samaritan Summit Village, 22691 Campus Drive, Watertown, NY, from 3-6 p.m.
Interested applicants should bring their resumes and come prepared for an on-the-spot interview. Qualified candidates are expected to receive a job offer within days of the event.
We are seeking applicants for the following positions:
Food Service
Housekeeping
CNA
Home Health Aide
LPN
Staff RN
Training Classes/Unit Helper
Nurse Manager/Supervisor
Take care of our community – and your future! Join our team today.