Gastroenterology
Your body is a complex machine, and sometimes a doctor will need to "get inside" and take a look to see what the issues are with an endoscopic procedure. Samaritan performs many of these procedures with our highly skilled staff using state-of the-art equipment to provide you with the excellent medical attention you deserve.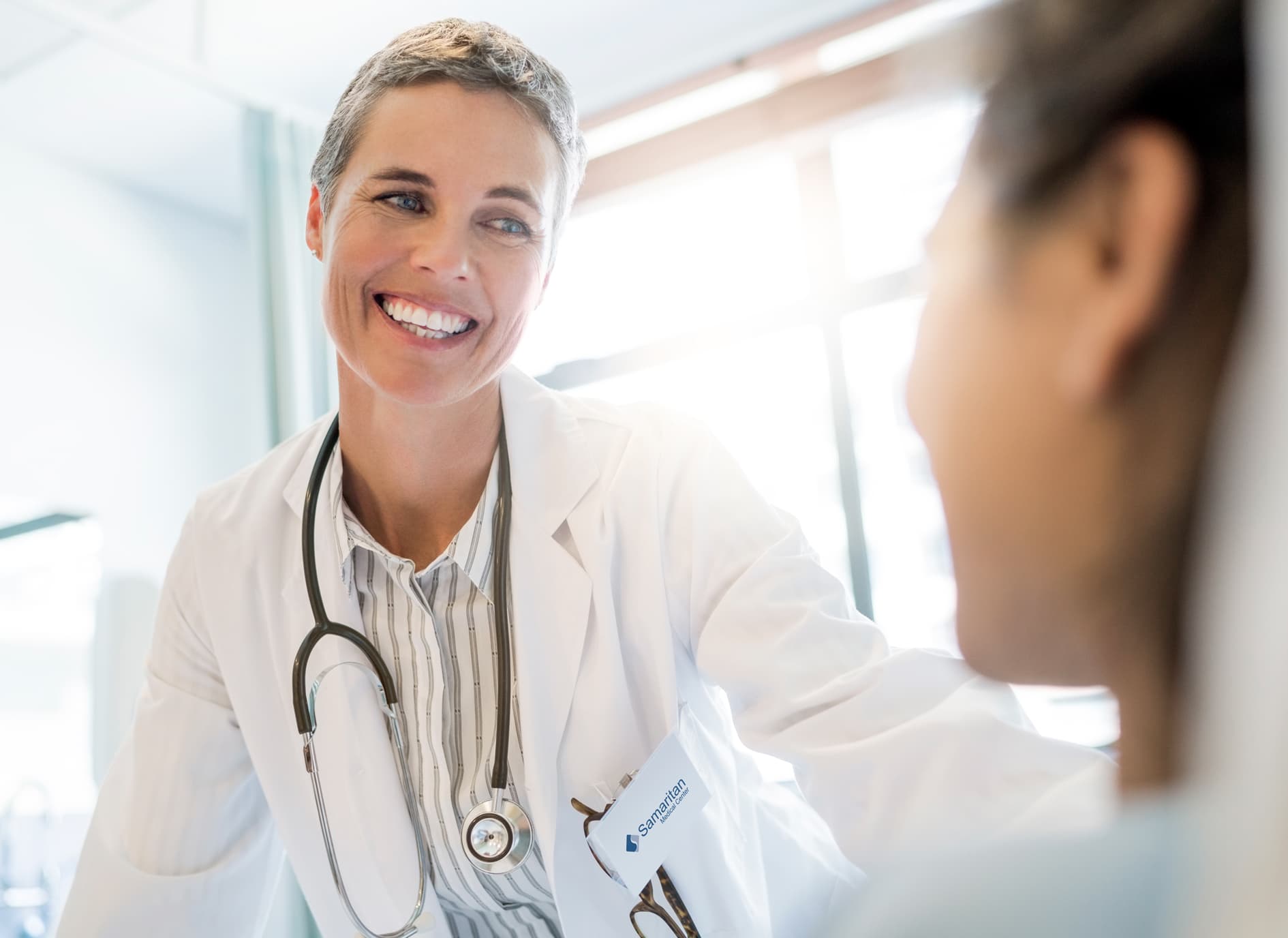 Some of these procedures include:
Colonoscopy (large intestine and colon)
Sigmoidoscopy (large intestine and rectum)
EGD (a scope procedure that examines the upper digestive tract)
48 hours pH testing (testing for reflux)
Halo treatment (Barrett's esophagus)
Before You Go
If you have questions or concerns regarding your instructions, please call 315-785-4590.
What to stop, and when

Close

At your pre-procedure appointment, you should receive dietary, medication and bowel preparation instructions (if such preparation is necessary) as directed by your physician. If you take blood thinners (Coumadin, Aspirin, Motrin, Vitamin E, Ibuprofen, Heparin, Plavix, etc.), contact your doctor if you have not been instructed to stop taking them prior to your procedure.

If your physician has ordered "bowel preparation," please follow the directions carefully. Most patients feel that the bowel preparation is the most difficult part of a colonoscopy, but it is important that you try your best to fully comply with the preparation instructions to ensure the exam is able to be completed.

Confirming your procedure

Close

A member of the endoscopy staff will call you the day before your procedure to confirm the time you need to arrive at Samaritan Medical Center. You may also call 315-785-4590, between 2-5:00 pm the afternoon before your procedure to confirm. If your scheduled procedure is on a Monday, or for the day after a holiday, please call the last business day prior to your procedure (Monday – Friday).

All patients receiving IV sedation or anesthetic agents will not be permitted to return to work or drive until the following day. Patients must be accompanied by a responsible adult to drive them home from the procedure. It is strongly recommended that this adult remain here for your entire procedure. There are a few exceptions for procedures for which no sedation is given and your doctor will discuss this with you at your pre-procedure appointment.

Before the procedure

Close

From the waiting room, a Surgical Services staff member will greet and escort you to your pre-procedure room, where you will change into a hospital gown.
Your temperature, pulse and blood pressure will be taken.
An endoscopy nurse will visit you to discuss your health history, review your medications (including last dose, date/time) and explain your procedure.
An IV will be started.
Dentures, glasses and prosthetics will be removed.

During the procedure

Close

You will be taken to a procedure room.
A cardiac monitor, blood pressure cuff, pulseoximeter and nasal oxygen will be applied.
You will be continuously monitored and given IV sedation by a specialty trained endoscopy Registered Nurse.

After the procedure

Close

You will be taken to the post-procedure area where you will be observed until your discharge criteria is met.
Your vital signs will be taken on arrival and prior to discharge.
Your family will be able to visit with you.
A nurse will review your post-procedure instructions with you and your responsible person.

When you return home

Close

After you have been discharged from the hospital, plan to spend time resting. You cannot work or drive until the next day.
Please refer to your post-procedure discharge instructions regarding your restrictions.
Gastrointestinal Surgeons