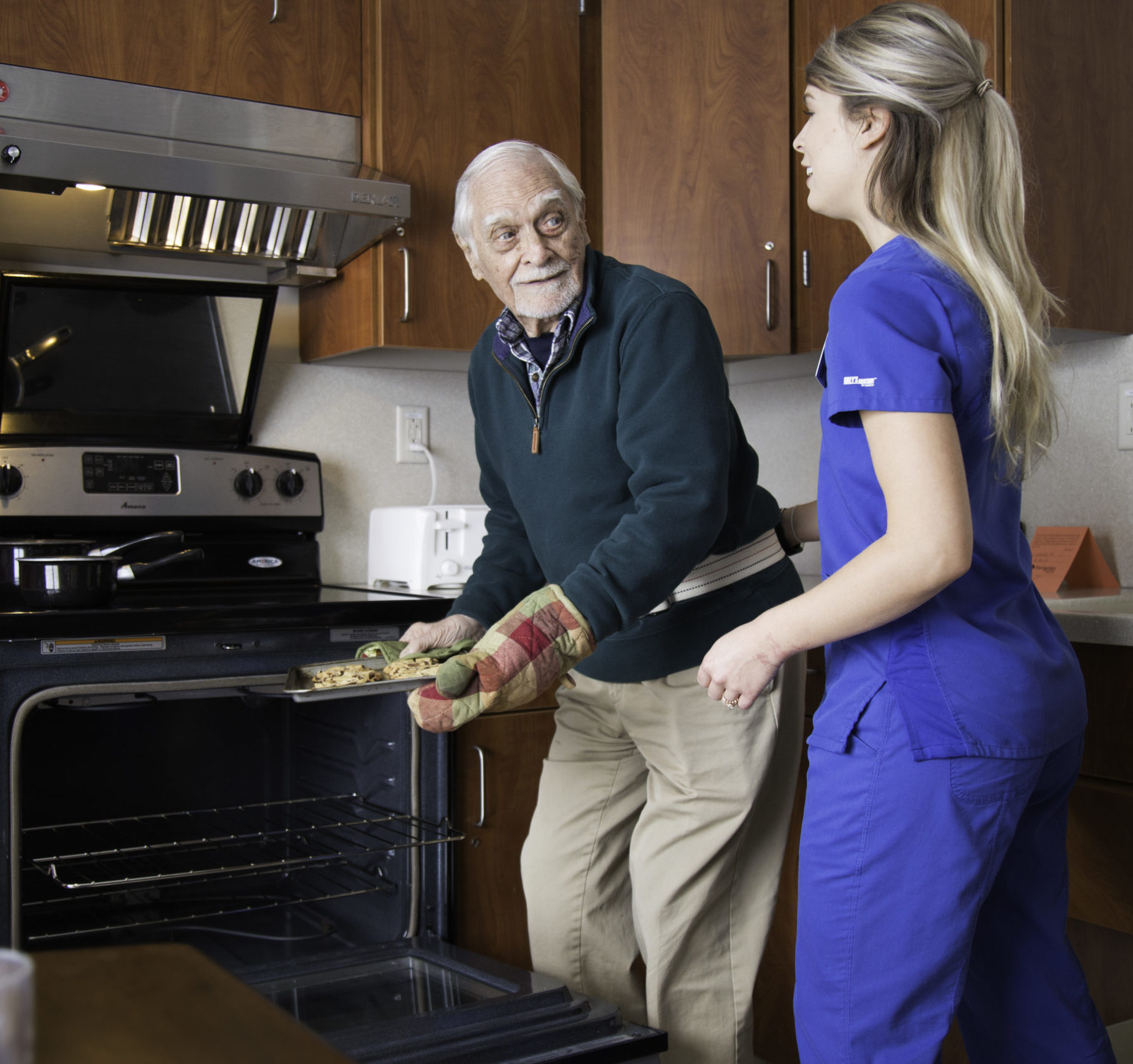 Occupational Therapy
Samaritan offers a comprehensive Occupational Therapy (OT) program that helps the adult patient regain functional independence by restoring self-care activities, such as eating, dressing, bathing, grooming, home maintenance and meal preparation.
The OT team also addresses issues in the pediatric population related to developmental delays, sensory-processing deficits and many other conditions.
We provide services that relieve pain, strengthen muscles, improve mobility, restore function, and prevent or limit further physical disability for patients of all ages including infants through seniors.
Common Questions
What diagnoses do you serve?

Close

Diagnoses served may include, but are not limited to:

Any arm or hand dysfunction resulting from trauma or disease
Care following orthopedic or general surgery (shoulder replacements, rotator cuff repair, carpal tunnel repair, etc.)
Work-related injuries including repetitive motion injuries like carpal tunnel or tendonitis
Pediatric developmental delays
Autism or sensory-processing issues in children of all ages
Visual perceptual/visual motor deficits in children
Traumatic brain/head injuries, strokes, and TIAs
Concussion syndrome
Oncology patients with weakness or self-care deficits
Fractures
Rotator cuff injuries
Arthritis
Bursitis
Amputations
Strains and sprains
Parkinson's disease
Multiple sclerosis
Brachial plexus injuries
Spinal cord injuries
Guillain Barre syndrome
Muscular dystrophy
Axillary web syndrome
Cerebral palsy
Low vision therapy
Many, many more

What occupational therapy services do you provide?

Close

For those patients coming for outpatient therapy, services may include:

Manual Therapy: massage, stretching, manipulation
Pain management
Therapeutic exercise
Training to improve your self-care ability following surgery or injury
Return to work training
Modalities including ultrasound, electrical stimulation, ice, heat, TENs, etc.
Strength training
Training on alternate ways to perform task including use of adaptive equipment
Activities to help children meet developmental milestones and to address issues associated with autism and sensory-processing disorders

For those patients admitted to the hospital, occupational therapy services may include:

Assessment of Activities of Daily Living: bathing, dressing, feeding, grooming, toileting, and home management
Adaptive equipment training for independence following joint revisions, and/or replacement
Arm and hand function therapy
Splinting
Positioning for comfort and pressure relief
Therapeutic exercises
Education for patients and families on safety and self-care in the home
Assistance with discharge planning needs to ensure a safe transition home
New Occupational Therapy Patients:
A referral (order/prescription) from your doctor or provider is required to receive occupational therapy. We gladly accept referrals from Tricare and Martin's Point for our military community and dependents.
We participate with most insurances.
Please call 315-785-4088 to schedule an occupational therapy appointment. Our office is open Monday-Friday from 8 a.m. to 4:30 p.m.
Coming for Your Appointment:
Please plan on arriving 30 minutes prior to your first scheduled occupational therapy appointment to allow time to get your registration completed.
Please bring with you (to the first scheduled therapy appointment): the order for therapy from your doctor, your insurance card, photo ID, and medication list.
You may park in the garage on the corner of Woodruff and Washington Streets.
Enter the hospital through the Registration entrance (to the right of the Emergency Department). You will come directly to the department and can bypass registration.
The therapy department is located on the 1st floor of Samaritan Medical Center next to the Pratt elevators. From registration, go down the hallway to your right through the waiting room towards radiology. At the end of that hall turn left and therapy is straight ahead at the end of the hallway.
Wheelchairs are available at the registration entrance for those in need.