Outpatient Therapy Services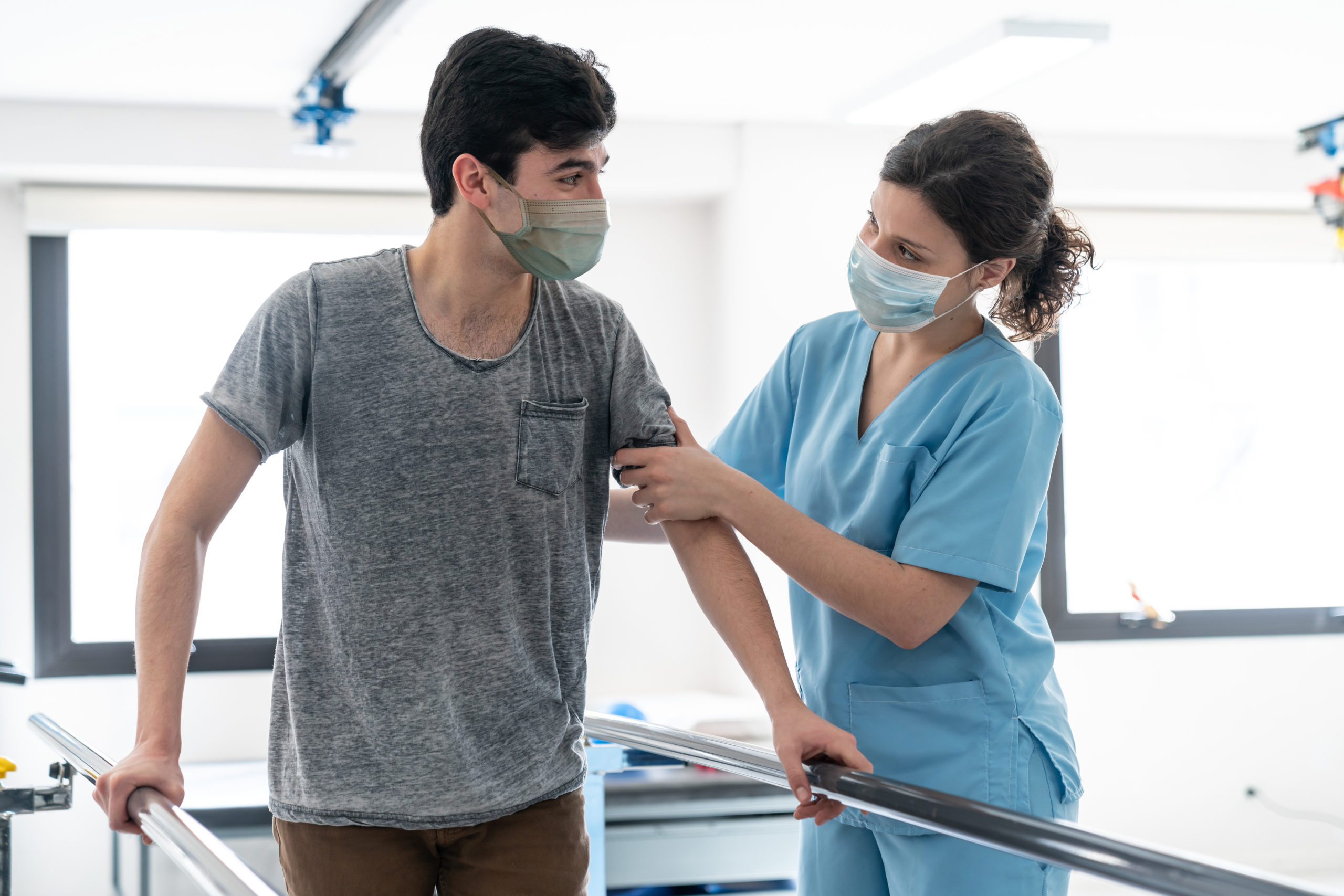 Outpatient Therapy Services
Samaritan Medical Center's outpatient therapy clinic is open to all members of the community by appointment. Outpatient therapies offered include Physical Therapy, Occupational Therapy, Speech Therapy and Lymphedema Therapy. Scroll down to learn more.
Physical Therapy
Samaritan offers physical therapy services for inpatients and outpatients and for all age groups from infants to seniors. Physical therapy helps individuals regain function by strengthening and re-educating weak muscles, diminishing pain, increasing joint motion, and restoring flexibility, coordination and mobility.
Occupational Therapy
Samaritan offers a comprehensive occupational therapy program that helps the individual regain functional independence by restoring self-care activities, such as eating, dressing, bathing, grooming, home maintenance and meal preparation.
---
---
Speech Therapy
Speech therapy provides identification, consultation, rehabilitation, referral, and prevention services pertaining to communication and swallowing disabilities for patients of all ages.
Lymphedema Therapy
Samaritan's lymphedema therapy program focuses on providing individualized treatment to minimize your symptoms, maximize your comfort and restore movement. In addition, each patient is taught techniques to help manage and control the condition at home.
Outpatient Therapy Services at Samaritan
Due to COVID-19, office hours may have changed and some locations are temporarily closed. Please contact us at the number below before visiting any Samaritan location.
Samaritan Medical Center
830 Washington Street
1st Floor Pratt Building
Watertown, NY 13601