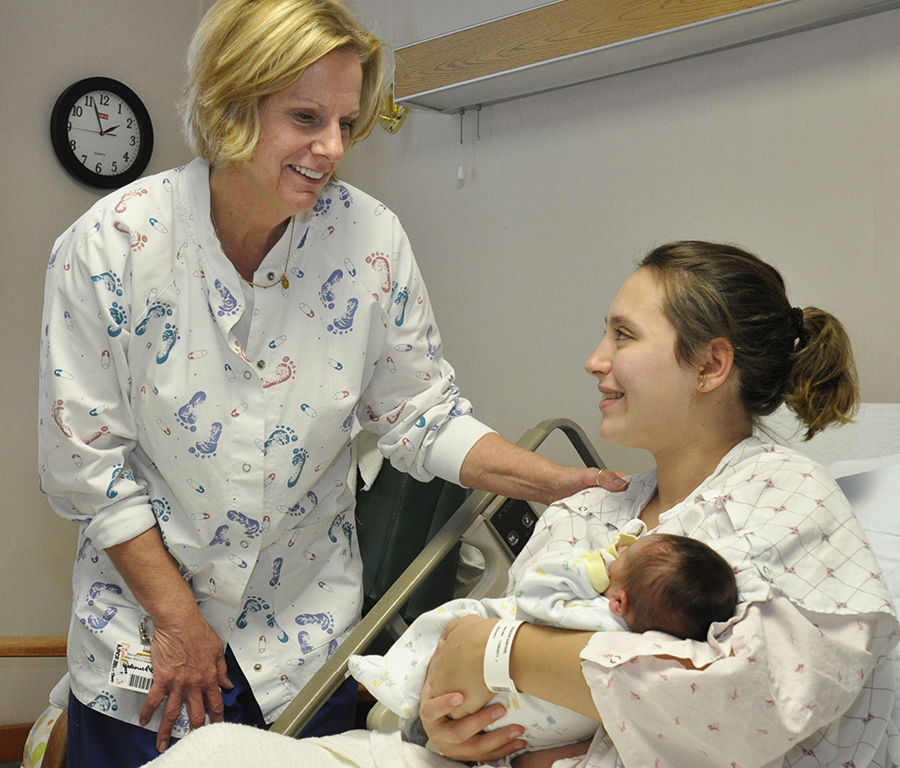 Maternity Place Honor Roll
What a time of great joy and celebration! You and other happy family members will want to let the world know about your precious new arrival. The Children's Miracle Network of Northern New York at Samaritan is pleased to offer a very special way in which parents, grandparents and friends can commemorate this wonderful event. The Maternity Place Honor Roll is a unique tribute that, unlike flowers or clothing, will last a lifetime.
Your Gift of Love is a Gift of Life
Proceeds from The Maternity Place Honor Roll will benefit Children's Miracle Network as well as be used to sustain and enhance newborn services and equipment at Samaritan. Literally a gift of life, your commemoration results in top quality care for tiny, frail newborns being cared for by the life-saving technology of our Neonatal Intensive Care Unit and the skilled hands of the Maternity staff. Your gift funds educational programs on newborn care, breastfeeding, and infant immunization.
A Beautiful and Lasting Memorial
Memorial gifts support bereavement services for parents who have suffered the heartbreak of losing a child. A memorial Corian tile is a beautiful way to pay tribute to children who live on with us in our memories. For a gift of $100, teal or taupe tiles are inscribed in gold with the child's name, footprint (optional), date of birth, and date of death – with a duplicate provided to the donor. This is a special way to cherish the memory of a precious little one.
Honor Roll Recognition
With a minimum gift of $100, we will place a beautiful Corian tile (teal for boys, taupe for girls) etched with your child's actual footprint, name, and birth date on The Maternity Place Honor Roll wall located near the unit's nursery. In addition, you (or your honoree) will receive a duplicate tile with a gold easel for freestanding display. Honor Roll babies and donors will also be recognized in the Samaritan Foundation's newsletter and Annual Report to the Community. Extra tiles for proud grandparents and other family members or friends can be ordered for just $25 each.
Please download our complete Maternity Place Honor Roll brochure for more information and to participate. If you have questions, please call our Children's Miracle Network Director at 315-785-4053.