Samaritan Welcomes New Chief Information Officer
Published on: March 16, 2021
Watertown, NY – Samaritan is pleased to welcome Joel P. Benware, Chief Information Officer (CIO), to Samaritan's administration and senior leadership team. Benware brings more than 21 years of information technology (IT) experience to the position, including a more than 16-year tenure in healthcare-specific IT leadership roles.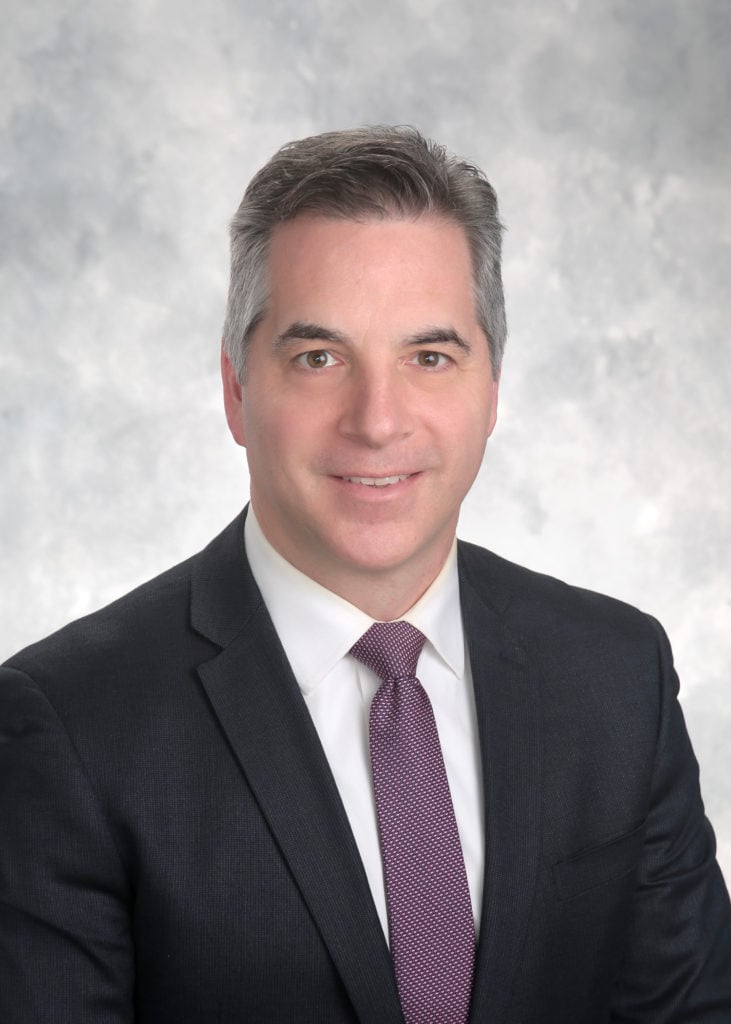 Before joining Samaritan, Benware worked in senior leadership roles at Northwestern Medical Center, St. Albans, VT, serving as Chief Information, Innovation and Compliance Officer between 2013-2019 and as Chief Operating Officer and Chief Compliance Officer since 2019. Prior to these roles, he worked as Chief Information Officer of Alice Hyde Medical Center, Malone, NY, and Chief Technology Officer at the Albany College of Pharmacy. In these positions, he provided oversight of health information systems; planned, developed and optimized facility-wide electronic medical record rollouts; managed staffs of IT professionals, and ensured security and privacy best practices were in place.
"We are pleased to welcome Joel to the leadership team at Samaritan," said Tom Carman, President and CEO of Samaritan Medical Center. "His strong technical background and his understanding of the unique technological challenges and opportunities faced by the healthcare industry will serve us well. We look forward to his leadership and guidance as we continue to make the latest advancements in care for our patients, residents and community members."
"I am excited join Samaritan Medical Center and work with a team of innovative leaders who leverage technology to solve complex health care issues," Benware said. "Our key focus is to make sure our business and clinical processes are efficient, enabling our caregivers to keep full attention on the patient. We also strive to deliver health information in a secure, convenient way that allows each patient to participate in their health and wellness journey and make decisions with their care team."
Benware has a Master of Science in Healthcare Administration from Champlain College, a Master of Arts in Instructional Technologies from Appalachian State University, and a Bachelor of Arts in Political Science and Secondary Education from SUNY Potsdam. Benware has ties to the local area, with his hometown being Malone, NY. He began his employment at Samaritan on March 1, 2021.