Samaritan Auxiliary's 18th Annual "ONE NIGHT, ONE DIAMOND" focuses on equipment for Mohs Surgery used in skin cancer treatment
Published on: February 25, 2020
WATERTOWN, NY — In the past when faced with a diagnosis of "skin cancer," those words would often mark the beginning of a long journey with multiple visits to complete surgical treatment. That journey will soon be much easier with Mohs Surgery coming to Samaritan Medical Center.
Mohs Surgery is a precise surgical technique that offers the highest skin cancer cure rate available. During Mohs Surgery, thin layers of cancer-containing skin are progressively removed and examined until only cancer-free tissue remains, allowing you to go home with the knowledge the skin cancer is definitively cleared. For the first time in the North Country, Samaritan Medical Center is proud to offer this specialized technique to our patients.
Samaritan Auxiliary's "One Night, One Diamond" is being held on Saturday, March 28th from 6:00-11:00 p.m. at The Commons on Fort Drum. Tickets are $150 per couple, which includes dinner, dancing and an opportunity to win a real diamond, as well as a Lake Placid getaway package. Live music will be provided by the popular band "Atlas."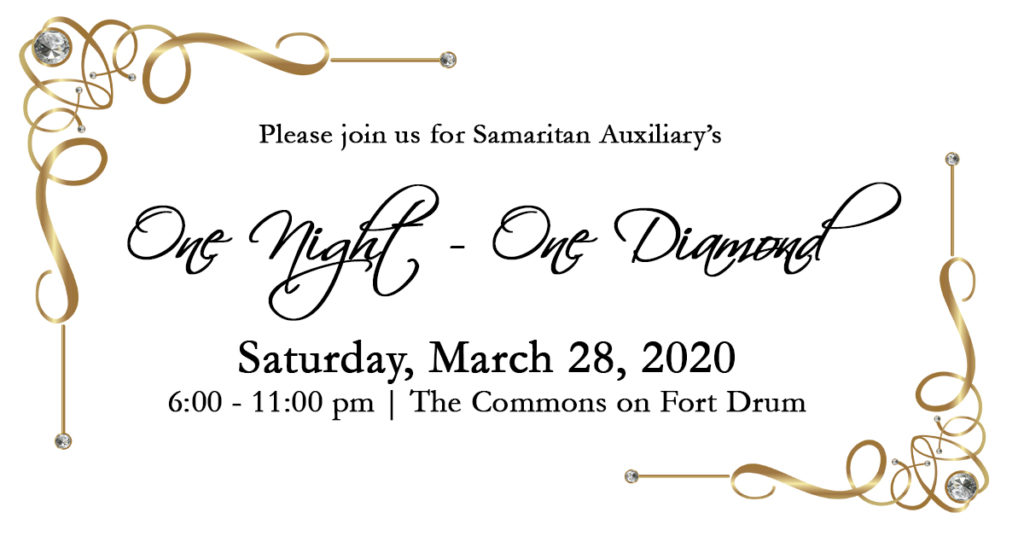 For more information, please contact event chairperson Irene Carman at onod2@shsny.com or visit the event website for tickets and information at www.samaritanhealth.com/onod. RSVPs, with the names of attendees and date of birth for entrance onto Fort Drum, must be received by March 17, 2020.
"The benefit of having Mohs Surgery available at Samaritan Medical Center is that Dr. Nathanial Miletta and Dr. Zachary Nahmias will provide this specialized care for you close to home, without having to travel outside the region," explains Irene Carman, Samaritan Auxiliary's "One Night, One Diamond" Event Chair. "This equipment is a testament to Samaritan's commitment to investing in a new service line with up-to-date technology to assist in the care of its patients. For the Samaritan Auxiliary volunteers, it is a privilege to be able to provide the hospital this Mohs Surgery equipment with the gracious and generous support of so many from the community and beyond."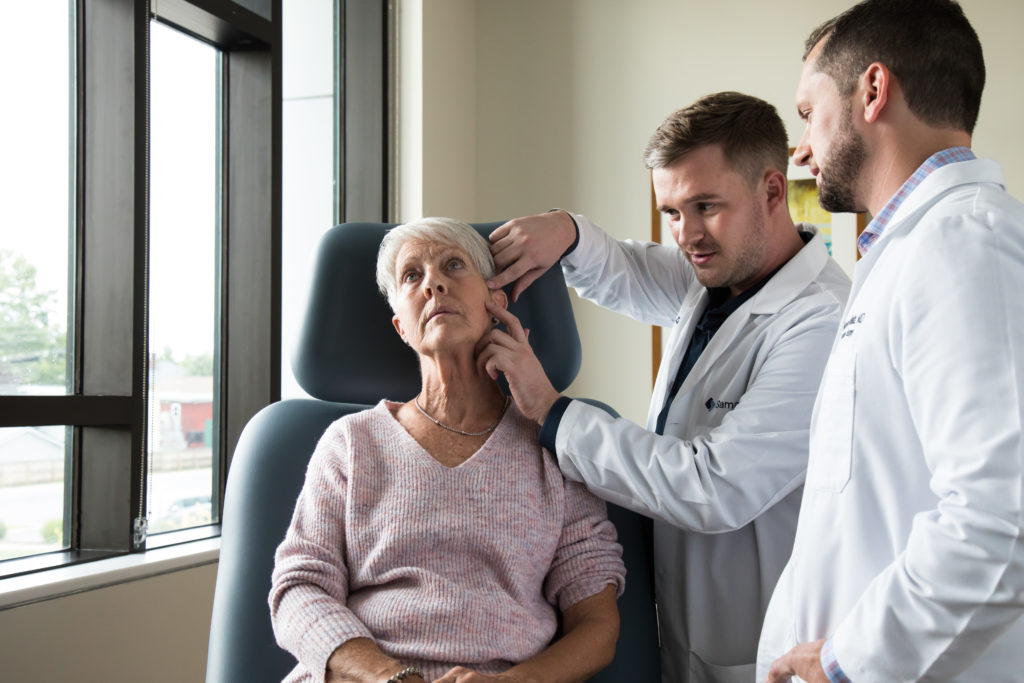 The Commons on Fort Drum will once again be the setting for "One Night, One Diamond," an elegant evening of dining, dancing, and a chance to win an exquisite half-carat diamond donated by Cook's Jewelers. Additionally, someone will win a getaway package donated by Lake Placid's Mirror Lake Inn.
Presenting Sponsors for "One Night, One Diamond" are Apogee Physicians, Pepsi of Watertown and Purcell Construction. Media Sponsors are the Watertown Daily Times and 7News/Fox 28/MeTV North Country. Other top sponsors include FX Caprara Chrysler Dodge Jeep Ram of Alexandria Bay, Hancock Estabrook, KeyBank, Krafft Cleaning Service, The Martin Group, North Country Orthopaedic Group, Northern Radiology Associates, Renzi Foodservice, Running Boards Marketing, and Slack Chemical Company. The event receives additional support from numerous other sponsors at the Emerald, Ruby and Sapphire levels.
About Samaritan Auxiliary
The Samaritan Auxiliary was established in 1896 to serve as ambassadors and volunteers to support and enhance healthcare programs at the House of the Good Samaritan. As a 501(c)(3) organization, the Samaritan Auxiliary and its 232 members, composed entirely of volunteers, play a vital role today in improving the quality of care in the Samaritan system through volunteer activities and financial support. The total volunteer hours for 2019 was 20,667 between Samaritan Medical Center, Samaritan Keep Home and Samaritan Summit Village. Since 2016 when the event began raising funds for equipment, Samaritan Auxiliary's One Night, One Diamond proceeds have purchased over $600,000 in equipment for Samaritan Medical Center.
Among last year's Auxiliary highlights is the 2019 One Night, One Diamond, with all proceeds to purchase a tissue tracker for tissue implants at Samaritan Medical Center and an Oncologic Navigation System to help manage the continuum of care for oncology patients at the Cancer Center. The Auxiliary manages the gift shops at Samaritan Medical Center, Samaritan Keep Home and Samaritan Summit Village, as well as the Starbucks Coffee Shop at the Medical Center. These ventures, along with annual uniform sales and membership dues, allow it to provide funding for support of programs, services and the pledge commitment. The Auxiliary provided its most recent annual pledge commitment to the Capital Campaign of $500,000 for the Walker Center for Cancer Care, continued to support our youngest patients in the Emergency Department and Surgical Care Center with stuffed animals, coloring books and crayons, provided two $1500 scholarships to Samaritan employees to further their education, funded and provided tours at Samaritan Medical Center to 400 second graders of Jefferson County, trained 76 new volunteers for SMC, SKH, and SSV, including college students and teen volunteers, provided a flower for each SSV and SKH residents' birthday and 17 copies of the Watertown Daily Times for patients at SMC daily. Additionally, the Auxiliary continued the WHALE (We Have A Little Emergency) child safety seat ID program (WHALE@shsny.com) and That's Using Your Head, a helmet ID safety program (TUYH@shsny.com), in conjunction with our Kinney Drugs Foundation partner and 7News/Fox28/MeTV North Country media partner.