Introducing the Walker Center for Cancer Care
For over 30 years, Samaritan Medical Center has provided exceptional cancer care right here in Northern New York. That legacy forms the strong foundation of the new Walker Center for Cancer Care, which offers every aspect of cancer care and treatment under one roof. Our patients can now receive integrated medical expertise that includes a potent therapy not offered at hospitals in bigger cities – the healing power of being close to home.
This brand-new facility is a $16 million investment in the health of our community, changing the way cancer care is delivered in our region. The Center features a striking blend of clinical necessity and patient comfort, with exciting features including:
Advanced Technology

Close

A $3 million Varian TruBeam linear accelerator is one of the most precise in the region, delivering radiation therapy with advanced speed and accuracy to target cancer without damaging healthy tissue around it.

This technology delivers a higher dose of radiation, potentially shortening treatment time. A new top-of-the-line CT scanner maps out the area being treated with incredible accuracy, helping us create precise treatment plans and targeted radiation therapy

Coordinated patient support services

Close

Patient navigation services, social workers, financial counseling, nutrition counseling, spiritual care and hospice, all in one place

Spacious, semi-private infusion treatment area

Close

Electronic reclining chairs, individual entertainment stations and seating for family and caregivers, all overlooking a rooftop healing garden

Centralized Location

Close

Dedicated on-site parking and a covered, private entrance, making it easy for patients who require daily or weekly treatment visits

Medical Education board room

Close

Designed to host meetings, trainings and educational seminars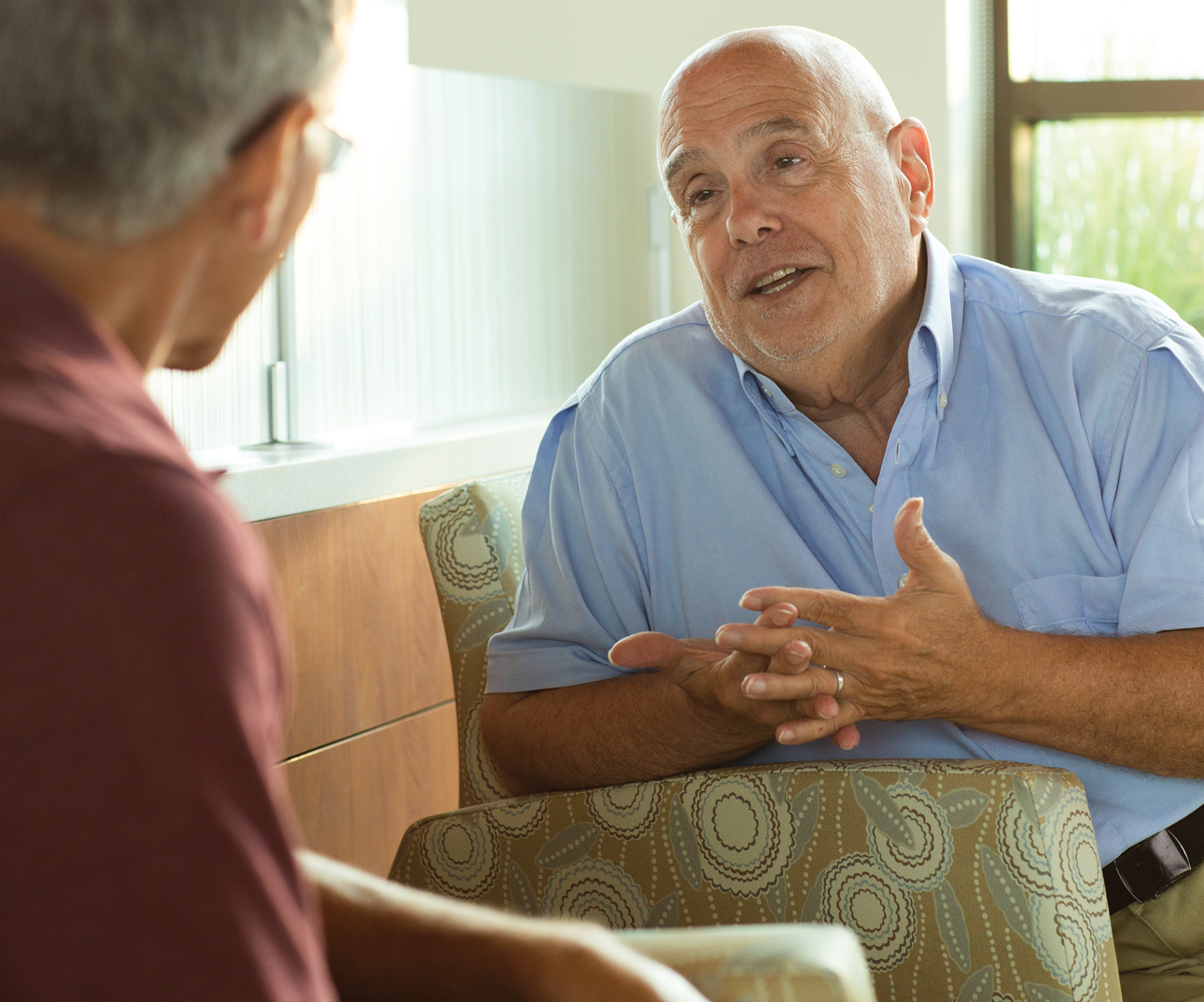 More than 600 cancer cases are seen at Samaritan each year. The new Walker Center for Cancer Care provides patients with the care and compassion you'd expect from your local community hospital, plus a full spectrum of treatment options that rival the services offered at big city medical centers.
Our Comprehensive Services Include:
Detection and Screening

Close

Finding cancer early often means more options for treatment. Samaritan Medical Center offers a full array of services to treat the early signs and symptoms of cancer including 3D mammography, prostate testing, colonoscopy/endoscopy and more. Our Early Lung Cancer Screening Program, created to combat our region's high rates of lung cancer, is designed to detect lung cancer before symptoms appear.

Samaritan physicians and surgeons have all the necessary technology and equipment at their fingertips to accurately diagnose cancer and determine the level of intervention necessary to treat it. Diagnostic tools include a 24/7 laboratory, stereotactic breast biopsy and 3D mammography for breast cancer, imagery services such as MRI, CT, and ultrasound and advanced lung diagnosis procedures that are offered exclusively at Samaritan and performed by highly-trained pulmonologists.

Cancer treatment at the Walker Center encompasses surgery, radiation oncology/therapy and chemotherapy – and oftentimes these treatments are used in connection with each other. Expert surgeons and oncologists are equipped with some of the most advanced technological tools available to deliver treatment that is as fast and targeted as possible.

While going through your cancer care, often there is a need for follow-up services. Samaritan offers physical therapy, lymphedema therapy and pain management options for our patients so that their recovery is complete and balanced.

A cancer diagnosis is often a difficult, confusing and anxious time. At the Walker Center, a patient navigator is available to help patients make sure the diagnosis and treatment options are understood, schedule appointments, follow up on results and check in to see what you might need throughout treatment.
In appreciation…
We are pleased to honor the generosity of T. Urling and Mabel Walker, longtime supporters of Samaritan. Their support over the years has been immeasurable and greatly appreciated not only by Samaritan, but by our cancer patients as well.
In 1993, the Walker Cancer Treatment Center inside Samaritan Medical Center was established and dedicated to the memory of the Walkers' daughters, Wendy and Connie, both of whom they lost to cancer. Among the financial support received for the project was a generous donation from the Walkers toward the purchase of a nuclear imaging unit.
Community support
As a not-for-profit community medical center, we value the generosity of local businesses and individuals whose financial support helps fund ongoing technology upgrades, public health outreach and programs that provide comfort for patients and families who receive care at the Walker Center.
Please consider making an online donation to the Samaritan Foundation, or call us at 315-779-6696 to give.
---
In case you were wondering…
The Walker Center for Cancer Care is housed in 17,000 square feet of new space and 5,000 square feet of renovated space. It was designed by SLAM, an award-winning architecture firm that specializes in person-centered healthcare environments designed with an organization's future in mind.
Through our professional affiliations, our oncologists have access to additional experts in the cancer field and will tap into those resources whenever necessary to discuss a plan of care to offer patients every alternative to treatment.
The Walker Center for Cancer Care is striving for accreditation by the Commission on Cancer.
Due to COVID-19, office hours may have changed and some locations are temporarily closed. Please contact us at the number below before visiting any Samaritan location.
Walker Center for Cancer Care
830 Washington Street
Watertown, NY 13601
Meet Our Medical Team
Comprehensive care at the Walker Center is led by a close-knit team of oncology specialists and surgeons who are fully invested in every aspect of their patients' care. Together, they combine clinical expertise, seamless coordination and advanced treatment options for the best outcomes possible.