Primary Care
The Clifton-Fine Hospital Primary Care Clinic is a convenient way to keep your entire family healthy. We provide a full range of services for patients of all ages, including routine physicals, preventative care, immunizations and seasonal vaccines, women's health, medication management, school and sports physicals, pre-operative testing, free blood pressure screening, management of chronic conditions and integrated behavioral health services. (outpatient)
Please note we are a Family Medicine Office, and you must be an established patient to be evaluated in the office.  We are not a local urgent care center.
For any emergent conditions our hospital ER is available 24/7.
Your Patient-Centered Medical Home
We want your healthcare experience to be the best it can be. That's why we recently adopted Patient-Centered Medical Home (PCMH) as our principal care model. This team-based model of care, led by a primary care provider, emphasizes the importance of an ongoing patient-provider relationship for long-term health and utilizes a team-based approach to improve your patient experience. Your PCMH team works together to coordinate all of your health needs, including management of chronic conditions, behavioral health, visits to specialists, hospital admissions and discharges, information about preventative screenings, and routine check-ups and tests.
For more information about the Patient-Centered Medical Home model, please click on the following link:  PCMH
Meet Our Primary Care Providers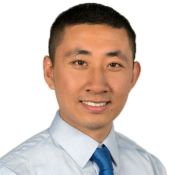 Canh Tran, MD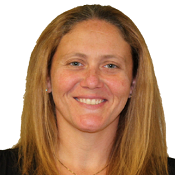 Brittani Bickel, PA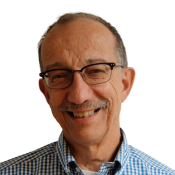 Anthony Sorge, MD
Meet Our Behavioral Health Providers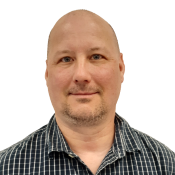 Michael McCrory, MS, LMHC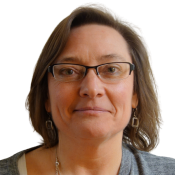 Kathleen Elmer, LSCW-R
HOURS OF OPERATION
Monday – Friday 8am – 4pm
Saturdays – 8am – 12pm [APPOINTMENT ONLY]
Telemedicine Appointments AVAILABLE.
CONTACT INFORMATION
Phone:  315-848-5404
Fax:  315-848-2835
Address:  1014 Oswegatchie Trail Road
Star Lake, New York 13690
**We are accepting new patients!
APPOINTMENT CANCELLATIONS
We understand that things happen that may cause you to be unable to keep your scheduled appointment, whether it's inclement weather, transportation issues, or simply the hectic pace of life. If you are unable to keep your appointment as scheduled, please call us at 315-848-5404 as far in advance as possible. By canceling your appointment ahead of time, you allow us to offer that time slot to a patient in need, while providing you with the best options for rescheduling.
**Please note routine non-compliance with appointments or frequent no-shows may result in dismissal from the office.
FRIENDLY REMINDERS
• Same Day Appointments
If you're sick and need to be seen as soon as possible, our staff will schedule you for the next available appointment – often that same day. After hours, or for more critical needs, the Clifton-Fine Hospital Emergency Department provides care 24 hours a day, 7 days a week.
• Free Blood Pressure Checks
Now you can have your blood pressure checked with no appointment needed. Simply stop by any time the Primary Care Clinic is open to have your blood pressure taken. This service is offered as a courtesy to our patients and there is no cost to you.
SPECIALTY SERVICES OFFERED
DOT (Department of Transportation) Physicals, Workers Compensation, Well-Woman Exams, Pre-Operative Clearance, COVID-19 Testing, Behavioral Health, Out-Patient Procedures.
RESOURCES
NEW PATIENT PACKET  To prevent rescheduling of your appointment, ALL new patients must complete and return the new patient packet prior to their appointment.
NEW PATIENT REGISTRATION FORM This document includes demographic and insurance information for proper identification and billing.
MEDICAL RELEASE OF INFORMATION Do you have medical records you need transferred to our office? Previous Primary Care Office, Specialty Providers, or any testing results? Complete this form in its entirety and return to our office.
HEALTHeCONNECTIONS CONSENT  HealtheConnections is a statewide computer network that allows our office access to your medical records online, with participating providers, if you provide consent. Fill out this form to provide consent, deny consent, or provide consent ONLY in emergent situations.
BEHAVIORAL HEALTH DOCUMENTS Behavioral health documents consist of a Welcome Letter, Consent for Treatment, Frequently Asked Questions, and a New Patient Intake Form. If you need to sign a release of medical records, please see "Medical Release of Information" under Resources on the Webpage.
AUTHORIZATION TO DISCUSS Have you identified someone you want to share medical information with? Complete this form to allow our team permission to share medical information.
CONSENT FOR MINORS Do you have a minor? If yes, have you designated someone to act on your behalf? Fill out this form to designate an individual to provide consent for treatment of a minor in your absence. Unexpected situations arise and it's best to be proactive!
DEPARTMENT OF TRANSPORTATION (DOT) FORMS Please complete the highlighted portions of this form and bring completed copy to your scheduled DOT Appointment.