Long Term Care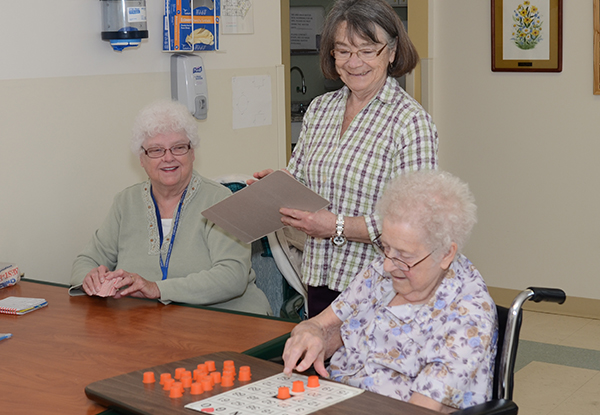 Located on the second floor of Clifton-Fine Hospital, our skilled nursing unit offers an exceptional level of residential care with 24-hour staffing. Our goal is to promote the highest level of independence for each resident in a therapeutic environment. Residents receive the specialized medical, rehabilitative and personal care services they need in a supportive and dignified setting. Clifton-Fine Hospital's skilled nursing unit can accommodate a total of eleven residents.
Clifton-Fine Hospital's skilled nursing residents have access to the full range of hospital services, including but not limited to: imaging, laboratory testing and physical therapy. These specialized services provide a level of confidence and security for residents and their family members alike.
Activities Programming
Clifton-Fine Hospital's skilled nursing unit has an array of staff members and community volunteers that work in collaboration to arrange and coordinate new and engaging activities and events for our residents. The activities and programming staff work diligently alongside local musicians and other community members to establish and provide an eclectic level of entertainment to our residents. The activities and programming staff utilize and work in collaboration with nursing staff to coordinate outings and participation of residents in community events. All of our long-term care activities are designed to engage the mind, body and soul. The therapeutic milieu that Clifton Fine Hospital harbors, assists in the establishment of autonomy and independence amount our long term care residents. The proactive service and implementation of engaging and enlightening activities and programming allows out residents to live life to the fullest!
Admissions
At Clifton-Fine Hospital, we understand just how important it is to choose the right long-term care facility for yourself or your loved one. The professionals at Clifton Fine Hospital are committed to making the selection process as cohesive as possible.
If you are interested in learning more about our long-term care services or applying for residency on behalf of yourself or a loved one, please contact us at 315-848-3351 ext. 210.