COVID Vaccine Information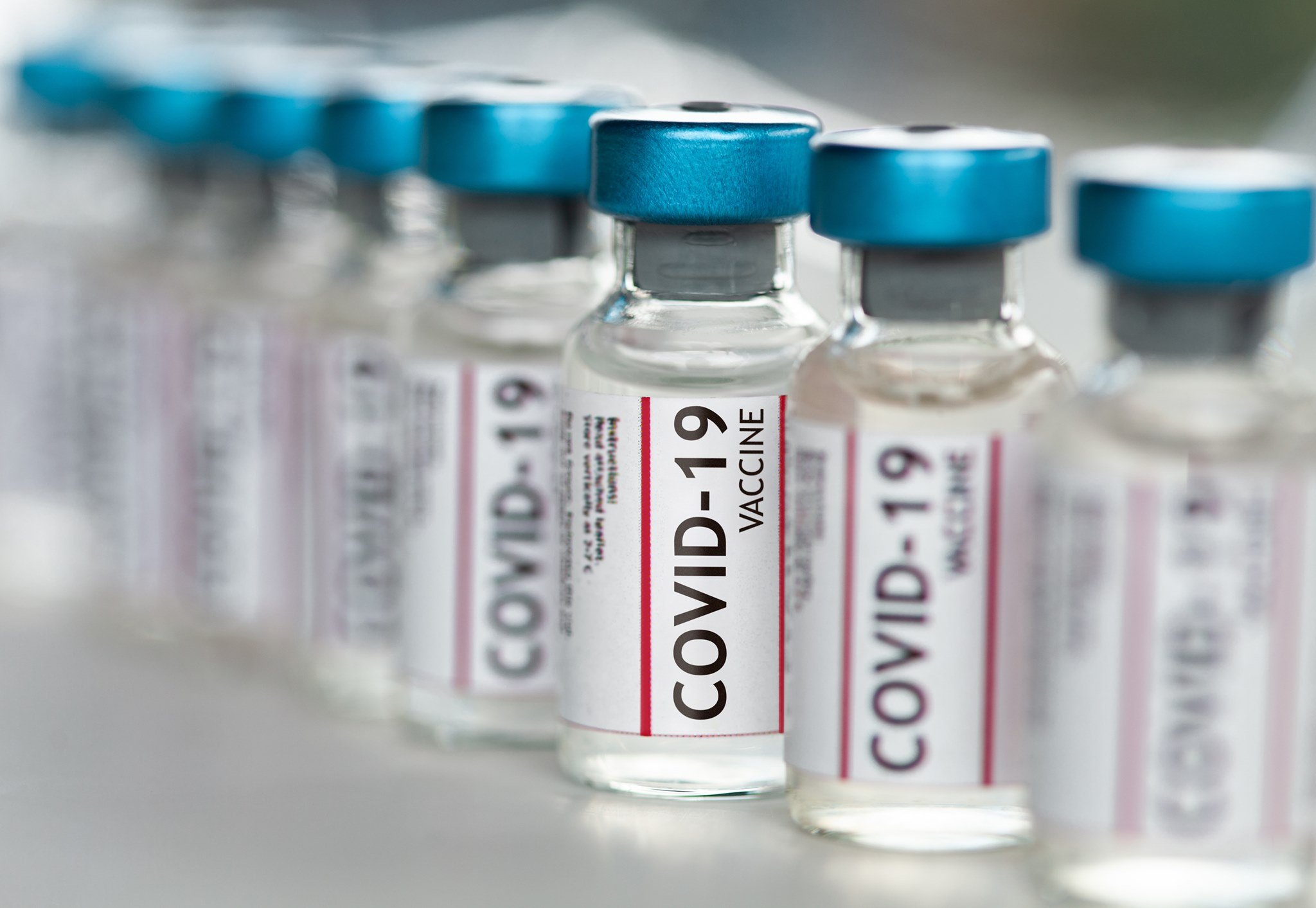 COVID-19 Vaccine Information
Updated March 25, 2021
Three vaccines have been authorized by the FDA and approved by New York State's independent COVID-19 Clinical Advisory Task Force — one that was developed by Pfizer and BioNTech, one that was developed by Moderna, and another that was developed by Johnson & Johnson. Both the Pfizer and Moderna vaccines require two doses, but the Johnson & Johnson vaccine is a one-dose treatment.
New York State is determining who gets vaccinated and when, based on a priority rollout approach. Additional New Yorkers will become eligible as the vaccine supply increases. While the vaccination process is underway, every New Yorker should wear a mask, social distance and avoid small and large gatherings.
How Can I Get the COVID-19 Vaccine?
Step 1: Determine Eligibility and Schedule an Appointment.
New York State is currently vaccinating those in Phase 1a and initial groups from Phase 1b. To determine eligibility and schedule appointments at New York State-run vaccination sites only, use the Am I Eligible app. You can also call the New York State COVID-19 Vaccination Hotline at 1-833-NYS-4-VAX (1-833-697-4829).
Due to extremely limited supply, it may be several weeks before an appointment is available.
Step 2: Complete the Vaccine Form.
Once you have a confirmed appointment, you must complete the New York State COVID-19 Vaccine Form. This form can be completed online and you will receive a submission ID, or can be completed at your vaccination site. (We encourage New Yorkers to complete the form ahead of time.)
---
---
Step 3: Bring Proof of Eligibility to Your Appointment.
When you go to your vaccination site for your appointment, you must bring proof of eligibility. This may include an employee ID card, a letter from an employer or affiliated organization, or a pay stub, depending on the specific priority status. If you are eligible due to age, you should bring a form of ID (like a Driver's License or passport) that includes your date of birth. You will need to complete a clinical questionnaire form at the time of your appointment.
Step 4: Schedule Your Second Appointment In-person at Your Vaccination Site.
You must schedule an appointment to get your second shot at your vaccination site, in-person, immediately after getting your first shot. Remember: Both vaccines require two doses for effectiveness.
Where Can I Get the COVID-19 Vaccine?
Vaccines are available at pharmacies, hospitals and through local health departments statewide, but supply is very limited and appointments are filling up quickly. First-dose appointments can be made using the state's Am I Eligible app, after you have determined your eligibility.
Depending on supply, vaccine appointments may also be available at the North Country Vaccine Point of Dispensing site at Jefferson Community College. Please read below for more information.
Why Should I Get the COVID-19 Vaccine?
Now that COVID-19 vaccines are available, its understandable that some people may be concerned about getting vaccinated. Rest assured, the vaccine is safe, effective and your best protection from COVID-19 — along with wearing a mask, staying at least 6 feet away from others, avoiding crowds, and washing your hands often.
The COVID-19 vaccine will help us move past this pandemic as a community.