Children's Miracle Network of NNY Announces 2021 Champion
Published on: January 20, 2021
WATERTOWN, NY – Children's Miracle Network of NNY is proud to announce Natalie Gondek as the 2021 Local CMN Champion at Samaritan Medical Center. Natalie is the daughter of Marci and Matthew Gondek, of Clayton, NY.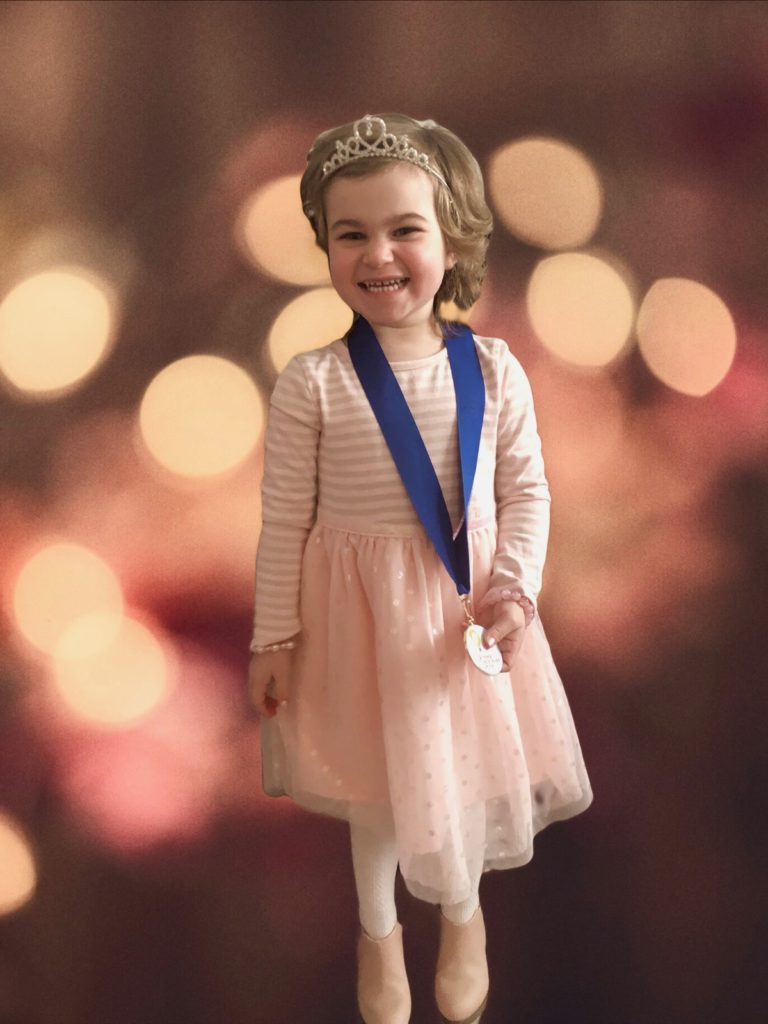 "The Children's Miracle Network Champion is an important ambassador," said Bonnie Eppolito, Director of Major Gifts. "The champion helps raise awareness out in the community about the Children's Miracle Network program and shares how every donation helps local kids get the best care when they need it."
A few days before her 2nd birthday, Natalie was diagnosed with high-risk B-Cell Acute Lymphoblastic Leukemia. Spending an entire month in the hospital, Natalie could not walk, lost 20 percent of her body weight, and had lost all of her hair by the time she was discharged to go home. Now 3 years old, she has been experiencing intense head and neck pain and was additionally diagnosed with a condition called Psuedotumor Cerebri, which increases production of cerebrospinal fluid and causes pressure around Natalie's brain. She continues to take oral chemotherapy at home and travels monthly to the cancer clinic for lumbar punctures and chemotherapy infusions.
Children's Miracle Network of NNY helps kids like Natalie through the Direct Family Assistance Program, which provides reimbursement for travel expenses incurred for appointments with specialists and hospitalizations. It also assists with needed specialized medical devices and equipment. To learn more about Children's Miracle Network of NNY, please visit samaritanhealth.com/cmn.
Donations to the program are accepted at any time and can be made online at samaritanhealth.com/give or by mail to: Children's Miracle Network of NNY, 830 Washington Street, Watertown NY 13601.
###
About Children's Miracle Network Hospitals
Children's Miracle Network Hospitals® raises funds and awareness for 170 member hospitals that provide 32 million treatments each year to kids across the U.S. and Canada. Donations stay local to fund critical treatments and healthcare services, pediatric medical equipment and charitable care. Since 1983, Children's Miracle Network Hospitals has raised more than $5 billion, most of it $1 at a time through the charity's Miracle Balloon icon. Its various fundraising partners and programs support the nonprofit's mission to save and improve the lives of as many children as possible. Find out why children's hospitals need community support, identify your member hospital and learn how you can Put Your Money Where the Miracles Are, at CMNHospitals.org and facebook.com/CMNHospitals.