A North Country Festival of Trees has sparked holiday cheer in Northern New York for nearly two decades. This year will look a bit different, but we look forward to safely celebrating the 12 Days of Christmas with you! The safety of our dedicated Festival-goers, tree decorators, sponsors, volunteers and staff are our top priority and all NYS Department of Health Guidelines will be adhered to.
Although we are unable to bring you traditional Festival of Trees events, like the Gala and Sugarplum Ball, we are excited to host a public "walk-through" event November 27th through December 5th. We know that people will love looking at — and shopping for — these incredible trees! This year, no matter where you live, you can participate in the magic of the Festival. You will have the opportunity to vote for your favorite tree and bid on or buy a tree through a virtual silent and live auction.
All proceeds from this event will support Samaritan Medical Center and the Watertown Family YMCA who have been on the front line of the fight against COVID-19, providing vital services to our community while navigating the financial and operational challenges ushered in by the pandemic. Now more than ever, they need your help to continue their mission. We hope you will join us and support these important organizations while enjoying the wonderland of holiday splendor!
Become a Sponsor
Choose from a range of sponsorship levels and secure your space today! Help make this year's A North Country Festival of Trees a reality.
Become a Decorator
As a tree decorator, your designs will create holiday magic and bring the Festival to life. Join our efforts to make this holiday season a special one for our community.
Schedule of Events
Friday, November 27
Time TBD
Virtual Auction Opens
Time TBD
Public Viewing Begins
Former Convergys Building, Top of the Square, Watertown
Friday, December 4
Time TBD
Live Online Tree Showcase
Saturday, December 5
4:00 pm
Virtual Auction Closes
Time TBD
Public Viewing Ends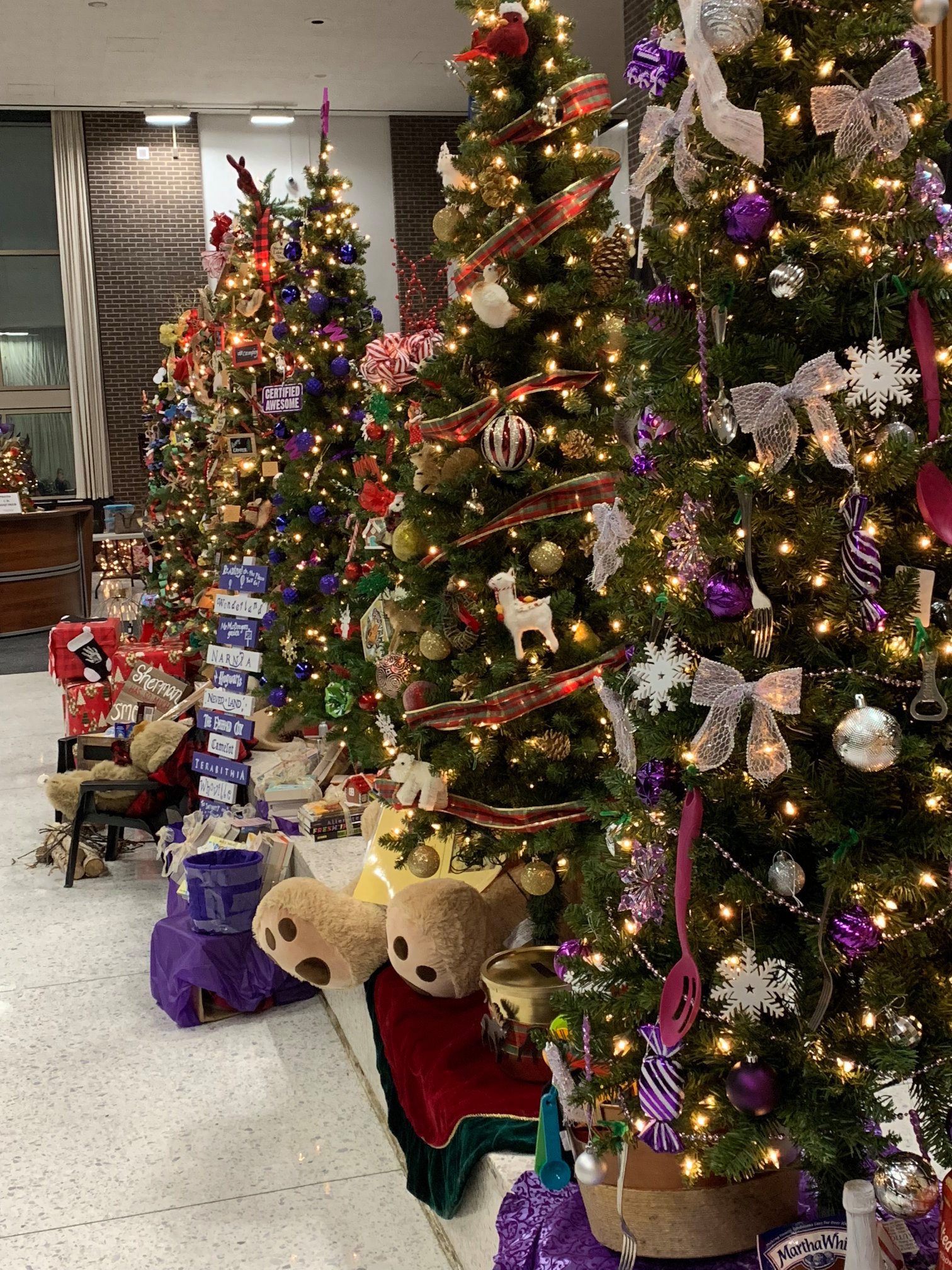 A North Country Festival of Trees is a joint event held by the Watertown Family YMCA and the Samaritan Medical Center Foundation.
The Watertown Family YMCA has been a part of the Watertown community since 1855. Through quality programs, the YMCA provides for the strengthening of families, the healthy development of children, positive individual behaviors, and a healthy, safer community for all. Children's programs emphasize caring, respect, honesty, character building, fun and friendship. Over 5,000 children are served each year throughout Jefferson County. From swimming lessons and sports programs, to activities for teens and childcare – programs are open to everyone, creating a sense of community for children and families. For more information on YMCA programs call 782-3100.
The Samaritan Medical Center Foundation was established in 1996 to encourage gifts that support and advance healthcare provided by Samaritan Medical Center and to increase the public's awareness of and participation in health and wellness programs. Funds raised by the Festival of Trees will be used to establish and maintain quality healthcare services and programs at Samaritan Medical Center. For more information about the Samaritan Medical Center Foundation call 315-785-4584.