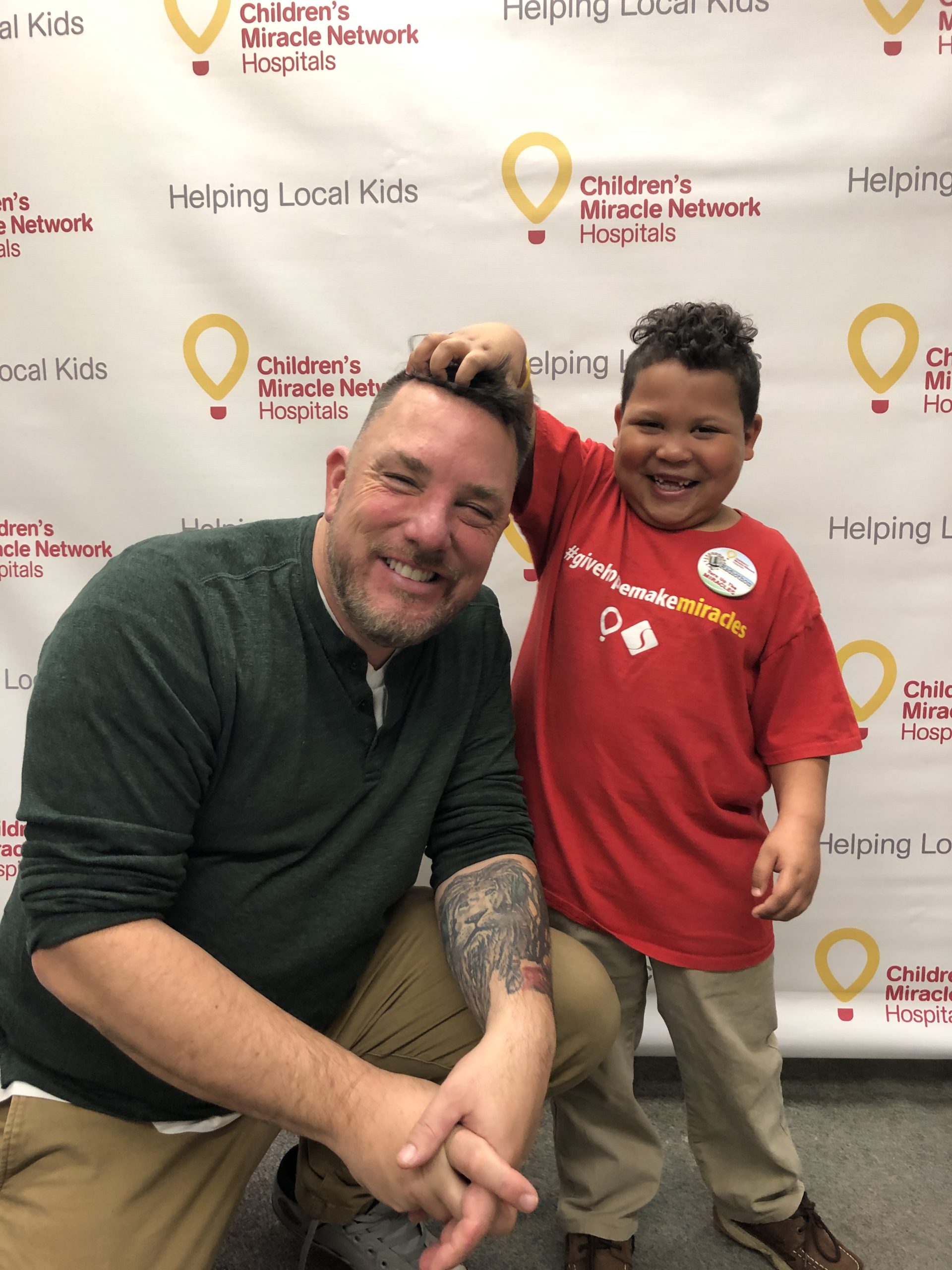 You can make miracles happen!
Become a sponsor of Radiothon 2020.
Each year, the Border 106.7/94 Rock CMN Radiothon fills the North Country airwaves with extraordinary stories of courage and hope from patients and families. For three days, Border 106.7 DJ Johnny Spezzano and 94 Rock DJ Lance Hale are live on-air asking loyal listeners to call in and pledge their support by making a one-time gift or becoming a "Miracle Maker" monthly donor.
Since 2000, this annual event has raised more than $1 million to support local kids like Kai, age 7. Kai lives in Watertown and has had two brain surgeries to treat a tumor. Children's Miracle Network of NNY helps Kai and his family and assists many other families right here in the North Country.
By becoming a sponsor, not only does your company gain invaluable recognition and exposure from one of the most listened to radio stations in the North Country, but you also make a lasting impact on the lives of countless local children.
Your help is needed now more than ever!
Sponsor Radiothon 2020!
Sponsor a Miracle Child Story — $500
Six new miracle child stories will be shared during this year's Radiothon
You will be recognized as the proud sponsor of one (1) child's story when it is played during the three-day event, from 6:00 am to 6:00 pm.
Become a "Power Hour Match" Sponsor — $1,000 or more
Your donation will be used as a match challenge to solicit donations from listeners — you select the amount!
For a minimum of $1,000, you will receive four (4) on-air name mentions by Radiothon DJs during your one (1) designated hour at the event. You will also be announced as a sponsor of the hour.
Check presentation: due to COVID-19, we are unable to invite your business in studio this year during Radiothon. We will arrange a photo opportunity with Johnny and your photo will be posted on social media.