Family Medicine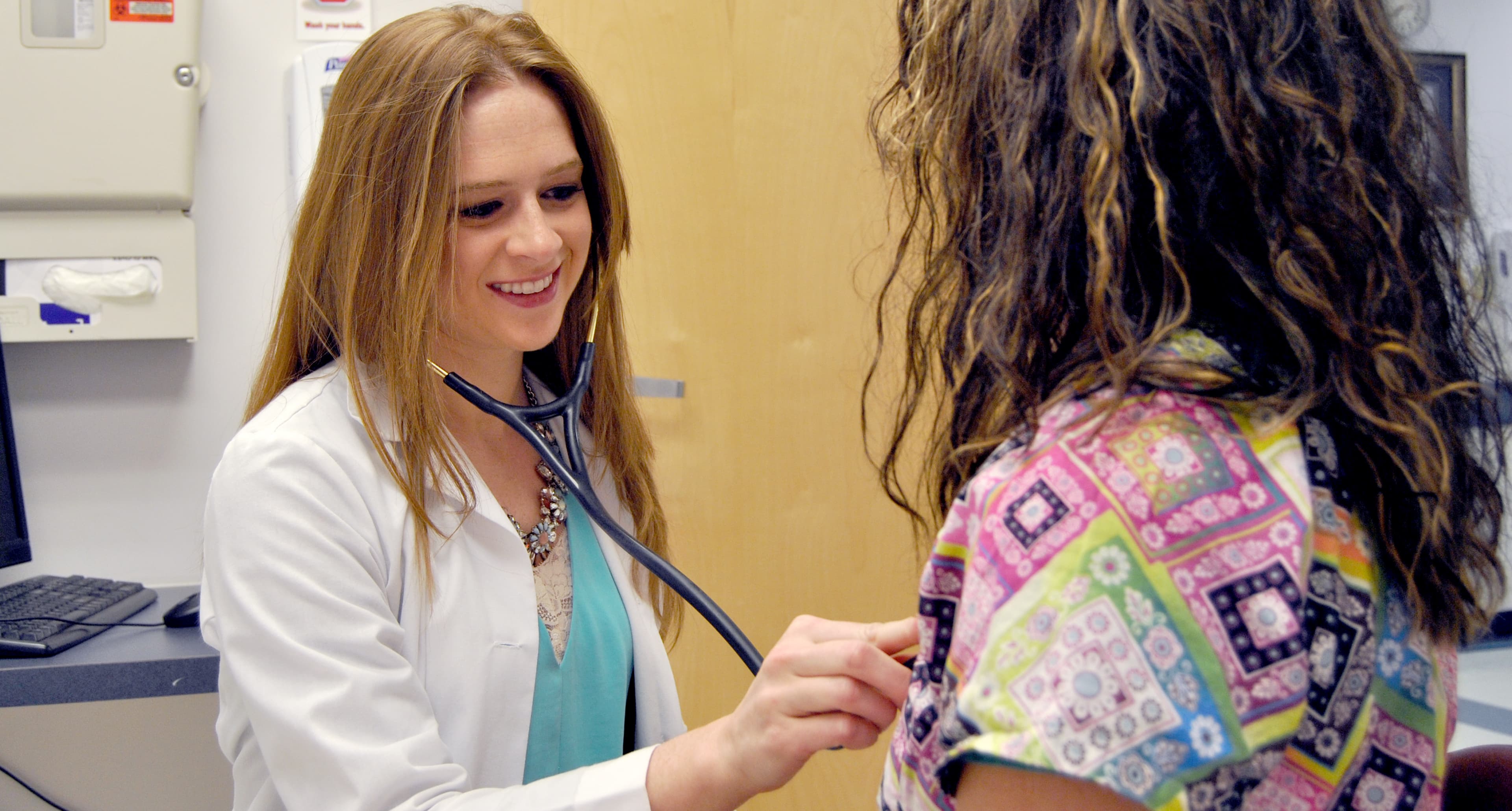 Family Medicine Residency
Our Family Medicine Residency Program shapes resident physicians into caring, compassionate doctors with the sufficient self-assurance needed to provide excellent family-focused care in any environment. We train our residents to become Family Medicine physicians whom we would entrust to care for our own family members.
Program Overview
The three-year Family Medicine Residency Program at Samaritan Medical Center is accredited by the ACGME. Oversight for the program is conducted by a committed program director who encourages the delivery of excellent, cost-efficient healthcare while establishing a strong therapeutic relationship with patients and their families. The director is assisted by a dedicated professional support staff and faculty members from a wide array of specialties.
Residents & Faculty
Get to know your prospective mentors and fellow residents.
Curriculum & Electives
Preview sample rotation blocks, electives, and more.
---
Apply
Apply for residency at Samaritan Medical Center.
ACGME Program Number: 1203500732, Match Code: 2024120C0
Why Choose Samaritan for Residency?
While all Family Medicine residencies must meet Board requirements, there are some distinct differences in Samaritan's program that enable us to stand apart from others. They are:
An emphasis on care in the outpatient clinic designed to give you hands-on experience with management of your patient panel for three consecutive years.
An outpatient procedure clinic where you will learn cryotherapy, minor office surgery including radiosurgery and other procedures.
OMT training is demonstrated and encouraged.
A culturally rural yet growing location which encompasses a population base of approximately 110,000 culturally-diverse patients
Great flexibility in rotations with a focus on tailoring your educational experience to your practice preferences.
A prestigious military installation nearby (Fort Drum/10th Mountain Division), with military physicians on staff to provide training, including a wide array of pathology, reflecting world-wide exposure.
Full-spectrum of family medicine available, including Pediatrics, OB/GYN, and Geriatrics.
Integrated Electronic Medical Records and imaging systems in place both in the hospital and the clinic.
Daily lectures and protected time for conferences to help you further understand the management of both common and complex problems.
The Program Director meets with you on a regular basis to ensure that you are receiving the necessary knowledge and training to manage the healthcare of your patients.
Our continuity of care training site (Samaritan Health & Wellness Plaza) is conveniently located in close proximity to the hospital campus and is patterned after a private practice. It is equipped with a waiting room, multiple examination rooms, Residents' office, library with reference books and computer access, and a laboratory. It is in the Family Medicine Center where you will become proficient in caring for your own assigned panel of patients to be followed throughout your three-year residency. It is also here and at LeRay Family Medicine (very near Fort Drum) where you will become proficient in various procedures, such as joint injections and minor surgeries under supervision. The continuity clinic will function in patient centered medical home platform to optimally prepare you for your own practice.
Quarterly Resident Fun Days are granted where all the residents are given an afternoon off duty to provide socialization, support and camaraderie.
Curriculum & Electives
Blocks
Rotation blocks in the Family Medicine Residency:
| Block | PGY-1 | PGY-2 | PGY-3 |
| --- | --- | --- | --- |
| 1 | Academic Medicine – Inpatient 1 of 6 | Academic Medicine – Inpatient 3 of 6 | Academic Medicine – Inpatient 5 of 6 |
| 2 | Academic Medicine – Inpatient 2 of 6 | Academic Medicine – Inpatient 4 of 6 | Academic Medicine – Inpatient 6 of 6 |
| 3 | ICU/CCU/PULM | Cardiology | Inpatient Medicine Selective OR Clinic Chief |
| 4 | General Surgery | Nephrology OR Neurology | Dermatology OR Rheumatology |
| 5 | Endocrinology | Infectious Disease OR Medicine Selective | Sports Medicine / PM&R (2-4 weeks) |
| 6 | Obstetrics 1 of 2 | Obstetrics 2 of 2 | Addiction Medicine & Family Counseling |
| 7 | Psychiatry Inpatient or Outpatient | Women's Health/ GYN | Pediatrics 5 of 6 |
| 8 | Pediatrics 1 of 6 | ENT Specialty | Practice Management |
| 9 | Pediatrics 2 of 6 | Pediatrics 3 of 6 | Pediatrics 6 of 6 |
| 10 | Orthopedics | Pediatrics 4 of 6 | Ophthalmology OR Urology |
| 11 | Emergency Medicine 1 of 2 | Emergency Medicine 2 of 2 | Elective |
| 12 | Community Medicine | Ambulatory Scholarship in Medicine | Elective |
| 13 | Radiology | Elective | Elective |
| Community Clinic | 1 ea 1/2 day clinic | 3 ea 1/2 day clinic | 3 ea 1/2 day clinic |
| Geriatrics | 1/2 day/month | 1/2 day/month | 1/2 day/month |
Each block = 4 weeks
Electives*
Allergy/Immunology, Anesthesiology, Endocrinology Gastroenterology, International Medicine, Medical Oncology, Palliative Care / Hospice, PM&R, Podiatry, Radiation Oncology, Rheumatology, Thoracic Surgery, Urgent Care, & Wound Care
A minimum of 20% and a maximum of 40% of the program is to be spent in ambulatory rotations, including the continuing ambulatory experience. Rotations for the track are: office gynecology, ambulatory surgical subspecialties such as: orthopedics, ENT, urology, ophthalmology, psychiatry, adolescent medicine, substance abuse, disease prevention/wellness, geriatric medicine, community/epidemiology/public health, emergency medicine, allergy, dermatology, any medicine subspecialty in an ambulatory site, physical medicine, and vascular medicine.
Samaritan Medical Center participates in ERAS (Electronic Residency Application Service) for all of its programs. ERAS will transmit the applications, letters of recommendation, Deans' letters, transcripts and all other supporting credentials from medical schools to residency programs via the Internet.
Once your electronic application has been received by the Program Director, you may be issued an invitation for an interview.
Meet the Faculty
Click on any individual to learn more.
Meet the Residents
Click on any individual to learn more.