21st Annual Children's Miracle Network Radiothon Raises $140K
Published on: November 9, 2021
Proceeds from three-day fundraiser, hosted by The Border 106.7 and 94Rock, to benefit local kids
Watertown, NY – The 21st annual Children's Miracle Network (CMN) Radiothon was held November 3-5, 2021 and raised $140,563 to help kids in the North Country.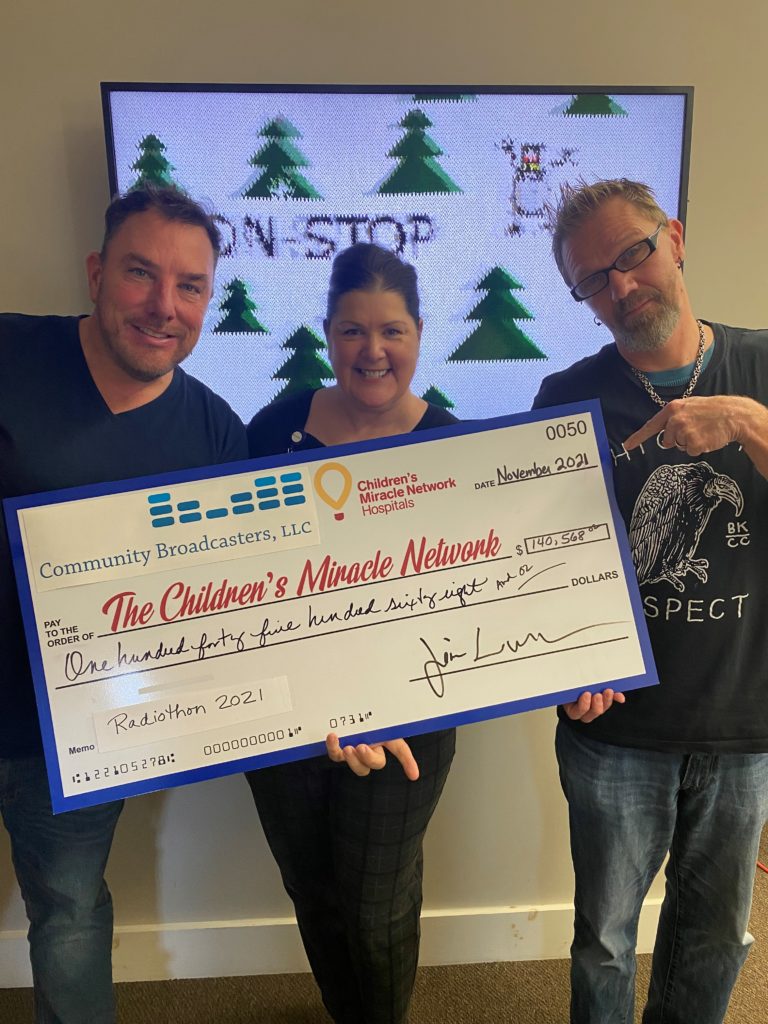 The event was hosted by DJs Johnny Spezzano from the Border 106.7 and Lance Hale from 94Rock. Stories of inspirational local kids were shared live on air for three consecutive days from 6:00 am – 6:00 pm, and the North Country showed its generosity by calling in with donations!
"Each year, we are simply overwhelmed by the generosity of our community," said Bonnie Eppolito of the Samaritan Medical Center Foundation, "We are truly thankful to our community for opening their hearts."
"We have been proud to host this event for the past 21 years and assist the Children's Miracle Network" said Jim Leven, President of Community Broadcasters. "Johnny, Lance and the entire Community Broadcasters team, with its advertisers, give their all to help, and we are happy to assist in raising an incredible amount of needed funds for the program."
All funds raised for Children's Miracle Network stay local. Funds are used to purchase the most advanced life-saving medical equipment needed to care for children at Samaritan Medical Center and also to support capital projects, like the Car-Freshner Center for Women and Children. Additionally, CMN of Northern New York offers a direct family assistance program to families in Jefferson, Lewis, and St. Lawrence counties who have a child facing a medical crisis.
For more information on Children's Miracle Network Hospitals, contact the Samaritan Medical Center Foundation at 315-785-5785 or cmninfo@shsny.com.